Sometimes diverse news stories coalesce to sound a deeper, underlying theme.
This week we've witnessed the curious ongoing story about Rachel Dolezal, the former NAACP chapter president who says she self-identifies as black, and the disclosure that the FBI and federal prosecutors are investigating the St. Louis Cardinals for hacking into the database of the Houston Astros to obtain confidential player information.  And The Week has a fascinating story about a business in the Philippines where people spend their workdays manufacturing fake people on Facebook — using a "fake name generator" website — and then using those fake people to sell fake likes to people or businesses who want to look more popular on social media than they actually are.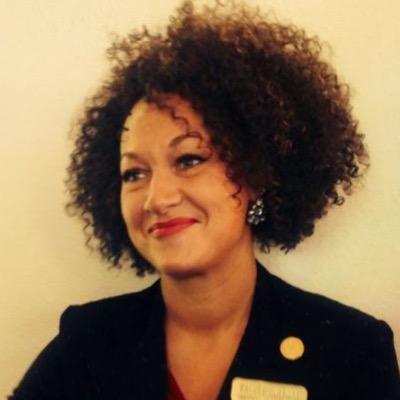 What's the deeper theme here?  That my grandmother was right when she said "believe half of what you see and none of what you hear."  It's a fakes and cheaters world out there, and we all would do well to maintain a healthy skepticism about . . . well, virtually everything.  Even in the sporting world, where you would like to think that hard work, training, and talent on the field of play ultimately will be decisive, teams apparently aren't above doing whatever it takes to gain an edge.
I'm not a Pollyanna about how the world used to be; I know that there have always been fraudsters and scammers and hustlers who make their living through lies and deception.  But we seem to have crossed a line now, and there is a big difference between throwing spitballs and stealing signs on one hand and hacking into another team's computer systems on the other.  Falsifying and airbrushing and cheating seem to have become almost routine in everyday life, and distinguishing the legitimate from the illegitimate has become much more difficult. Can you trust anything you see on a resume anymore?  Should you give credence to any data about Twitter followers or Facebook likes?  What about reported corporate financial results, or government budget figures?  How deep, exactly, does the culture of counterfeiting, and the ethical rot that accompanies it, go?
Rachel Dolezal isn't apologizing for what she has done, and says she would do the same things again. She says "the discussion is really about what it is to be human," and she hopes "that can drive at the core of definitions of race, ethnicity, culture, self determination, personal agency and, ultimately, empowerment."  Huh?  We're now supposed to have a "dialogue" about what, exactly?  That we are all "empowered" to "self-determine" and represent ourselves in any way we choose, regardless of reality?