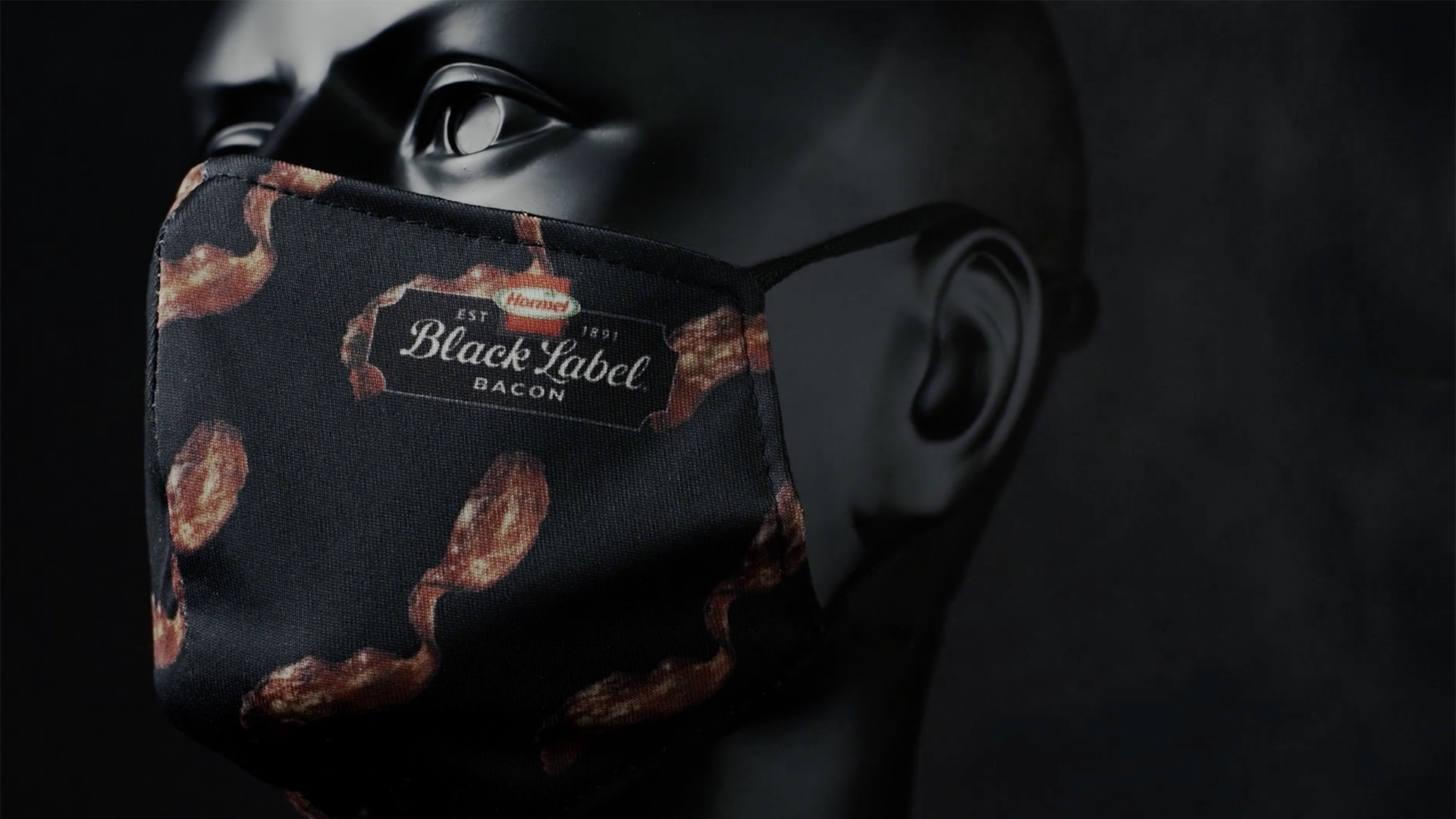 The Hormel company has developed a bacon-scented face mask. The company created "breathable bacon" masks to promote its "black label" bacon, and a limited number of the masks, one of which is shown above, will be distributed, for free, to people who signed up for a chance to be selected for a mask on the Hormel website and are chosen to be one of the lucky recipients.
Alas, if you haven't signed up for the bacon mask lottery already, you've missed your chance. According to the CNN article linked above, the contest closed on October 28.
We've already seen lots of designer masks in the mask market, so I suppose scented masks were inevitable. On the widely accepted theory that a little bacon makes everything better, experimentation with a bacon-scented face mask was inevitable. Can milk chocolate, peanut butter, and chili scented masks be far behind — if they haven't been introduced already? And I suppose you can argue that a bacon-scented mask serves a scientific purpose: since one of the most definitive symptoms of COVID-19 is loss of sense of smell, a heady, bacon-scented mask could serve as a kind of early warning system. If you couldn't smell your mask anymore, you would know it is time to go get tested.
I wouldn't want a bacon-scented mask, which seems like it would get old pretty darned fast. Still, you have to admire Hormel's initiative. Who'd have thought that 2020 would see giant leaps in the design — and smell — of face masks, and the exploration of new frontiers in everyday exposure to the wonders of bacon? It's just further proof that necessity is the mother of invention.