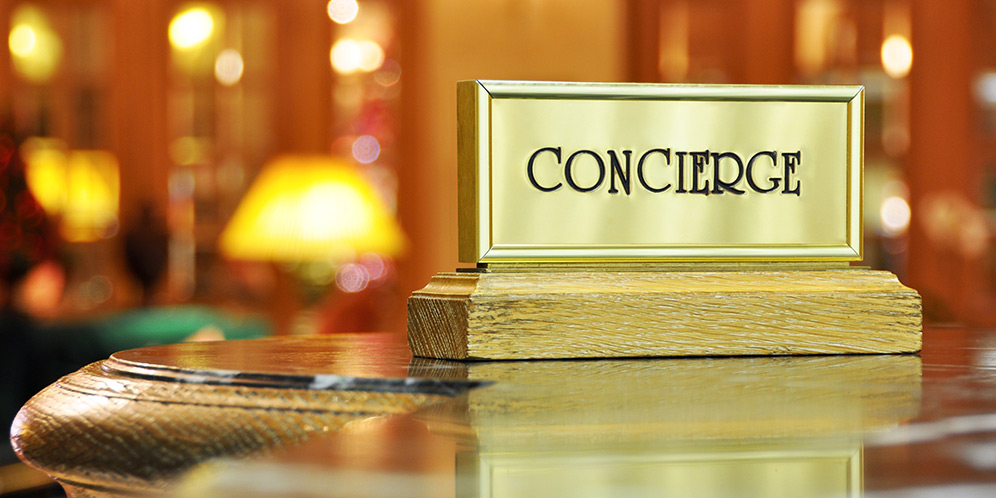 Back in the days when we regularly used hotels, the concierge desk sure could come in handy. If you were in a faraway city and needed directions, recommendations about restaurants or sightseeing opportunities, or reservations, the concierge desk was the place to go. In fact, the good people staffing the concierge desk seemed to know everything you might need to know about the city you were visiting.
We all could use a "COVID Concierge" these days.
We're at the point in this pandemic, and in the governmental responses to the pandemic, where the rules being applied are becoming a bit overwhelming and hard to process. In Columbus, for example, we're currently subject to a curfew and regulations imposed by the State of Ohio, plus a stay at home order issued by the county government — and for all I know, the City of Columbus has added an additional layer of regulation. The average person confronts a lot of questions as they go about their lives. How do you know for sure if you're permitted to walk the dog at 6:23 a.m.? Can you visit your elderly relative at a nursing home, and if so, how? What's the latest development concerning in-school and stay-at-home learning in your child's school system?
And if you want to take a trip somewhere — hey, a fellow can dream, can't he? — you'll have to figure out the state, county, and local rules and regulations that apply to travelers at your destination, the rules and regulations for any states where you will be spending the night on your journey, and the rules and regulations of your home state and home town that will apply upon your return. Do you need to be tested to enter the state? If so, what documentation must you carry? Has your home state been put on a restricted list by the state of your destination? Will you be required to quarantine for a time period upon your arrival, or upon your return? What are the masking and social distancing requirements at your place of destination? How many gallons of hand sanitizer do your need to bring? And all of these rules can and do change, from day to day, so you need to stay up to the minute on it all.
That's where the COVID Concierge comes in. Wouldn't it be nice to have a COVID Concierge to help you navigate through the welter of different regulations and directives, tell you precisely what test you need to take and what documentation will be required, and make the reservation for you? And if you're looking for a place to vacation because you just can't stand the thought of being cooped up in your house for another day, the COVID Concierge would be a ready source of information and recommendations about which states would be the most painless to visit right now.
This is a sure-fire business plan in today's environment. But I am offering it to the public, free of charge, so that anyone can put it into effect and set up their own COVID Concierge service. Just promise to send me the COVID Concierge phone number, will you?