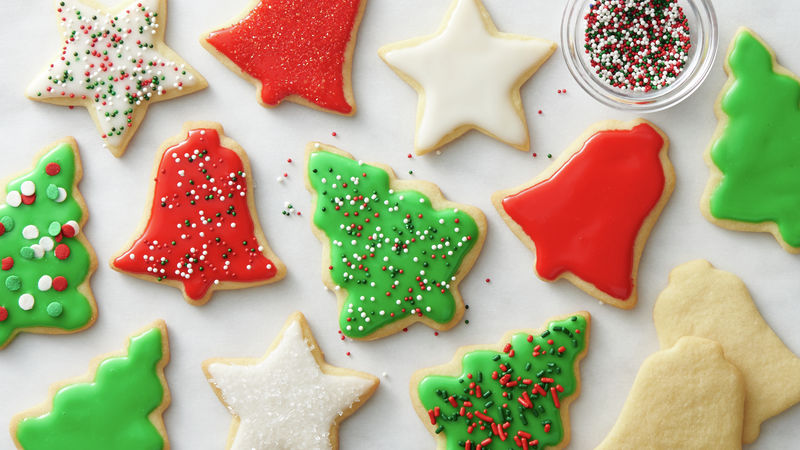 As regular readers of this blog know, my annual tradition is to bake holiday cookies for clients and friends as a humble token of my appreciation. At this time of year, I would normally be scouring the internet baking websites, old cookbooks, and ethnic recipes for new Christmas cookies to bake and add to the mix.
This year, regrettably, I'm going to break the tradition.
There are several reasons for my decision, all of which stem from the coronavirus scourge. Many of my clients' offices are closed, and people are working remotely. Part of the idea of the tradition is to send a batch of cookies that can be put out at the office coffee station that everyone could share and enjoy as a small pleasure and little taste of the holiday spirit. Thanks to COVID-19, those office gathering points simply don't exist this year.
I also think there are safety questions about baking and then shipping handmade cookies. The health care authorities carefully say there is "no evidence" that coronavirus is spread through cooked food, and I take them at their word. But there's more to the issue than that. The cookie exercise requires getting the ingredients at the store, buying tins, baking the cookies, and then having them shipped and delivered. In an era where we are being urged to reduce our contacts with people, that's a lot of points of contact that could be avoided by not baking the cookies in the first place.
And I've also come to realize that there is a pretty broad spectrum of personal reactions to the ongoing pandemic. At one end of the spectrum are people who are still largely isolating and won't go to restaurants, at the other end are fatalists who think we've overreacted and are willing to take their chances in doing just about anything, and there are lots of different points of view in between those two poles. I don't know whether the recipients would feel uncomfortable about getting some home-baked cookies delivered to their door–and potentially causing that kind of reaction would be inconsistent with the whole point of the exercise in the first place.
So, I've reluctantly concluded there will be no cookie baking this holiday season. It makes me wistful, but a lot of traditions have been interrupted this year. Next year, the fates and vaccine manufacturers willing, maybe I'll do a double batch to compensate for the Cookie-Free Christmas of 2020.