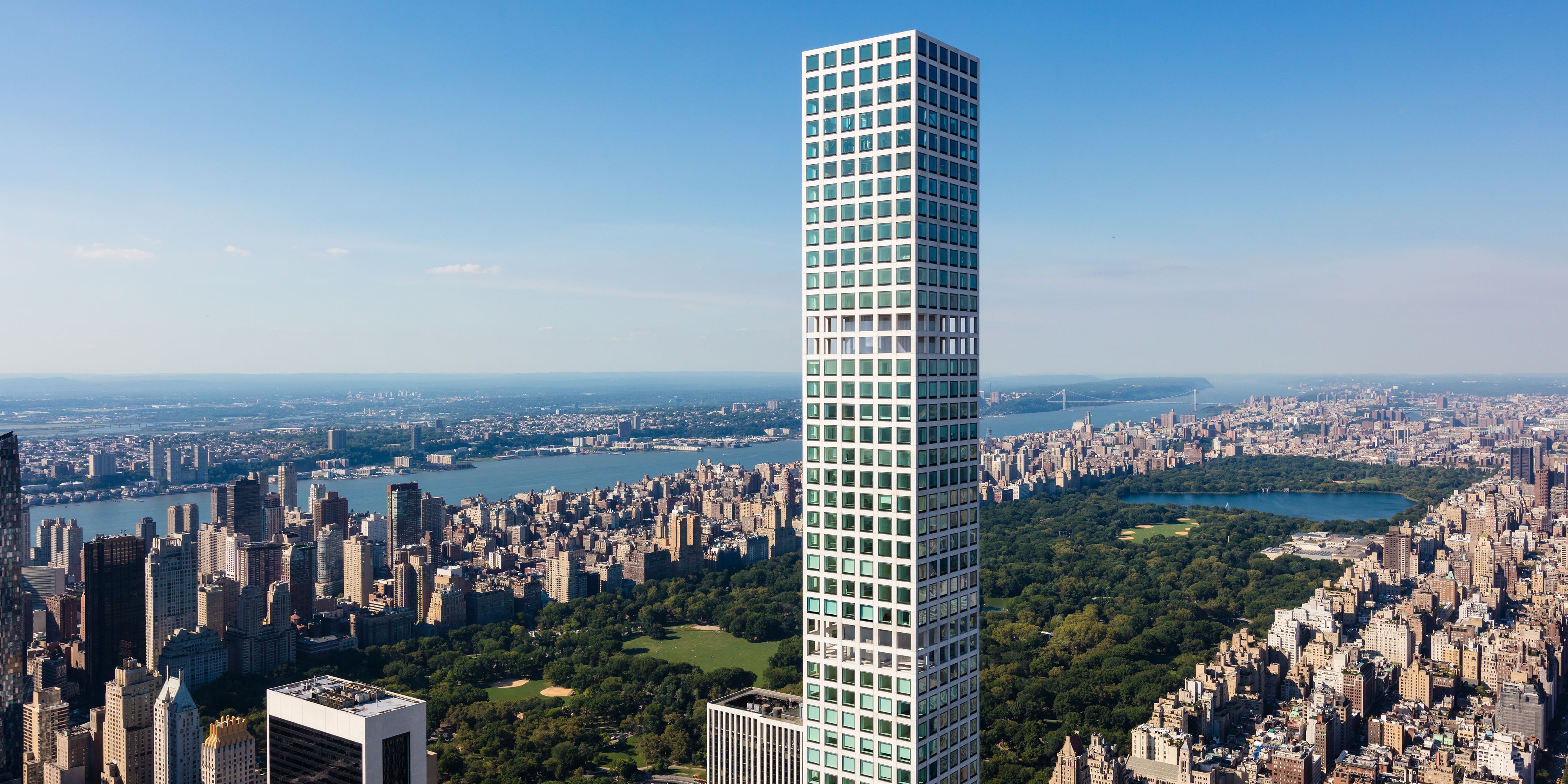 I can't imagine what it would be like to live in a 96-floor condo skyscraper in New York City, where units individual units were sold for millions of dollars and the structure towers over neighboring high-rises and undoubtedly offers fabulous views of Central Park and the surrounding skyline. But I do know this: if I had enough cash to pay millions of dollars for a condo in a brand-new building, I'd expect to get something that was as close to perfect as is humanly possible.
The New York Times recently reported that condo owners as one such Manhattan building aren't exactly getting that kind of experience. Some residents complain that their building on Park Avenue, constructued only a few years ago, has a number of problems, including water damage from plumbing and mechanical issues, elevator malfunctions, and creaky walls. The Times article cites engineers who say that some of the problems at the building, and other titanic residential high-rises in NYC, are due to the challenges involved in building immensely tall structures and trying to find materials and construction methods that are up to those challenges. That shouldn't be surprising; pipes can burst and walls and floors can creak even in single-family homes, and it's obviously even more difficult to reliably deliver water, electricity, elevator service to residences that are hundreds of feet above the ground. And creaking and groaning is only going to be exacerbated by being up in the wind currents.
The developer of the building says it was a successfully designed and constructed project, points out that the building is virtually sold out (at an estimated value of more than $3 billion), and says that it is working collaboratively with residents and the condo board to address reported issues.
One of the residents who is quoted recognizes that there probably won't be much sympathy for fabulously wealthy people who spent millions of dollars for their condos far above the streets of Manhattan. My reaction in reading the Times article is that it confirms that I would never want to live in a super-tall high rise in the first place, even if I could somehow afford to do so. But I also had this reaction: if I did own a condo in such a building, I sure would not want to see the problems at my building splashed across the pages of the New York Times.