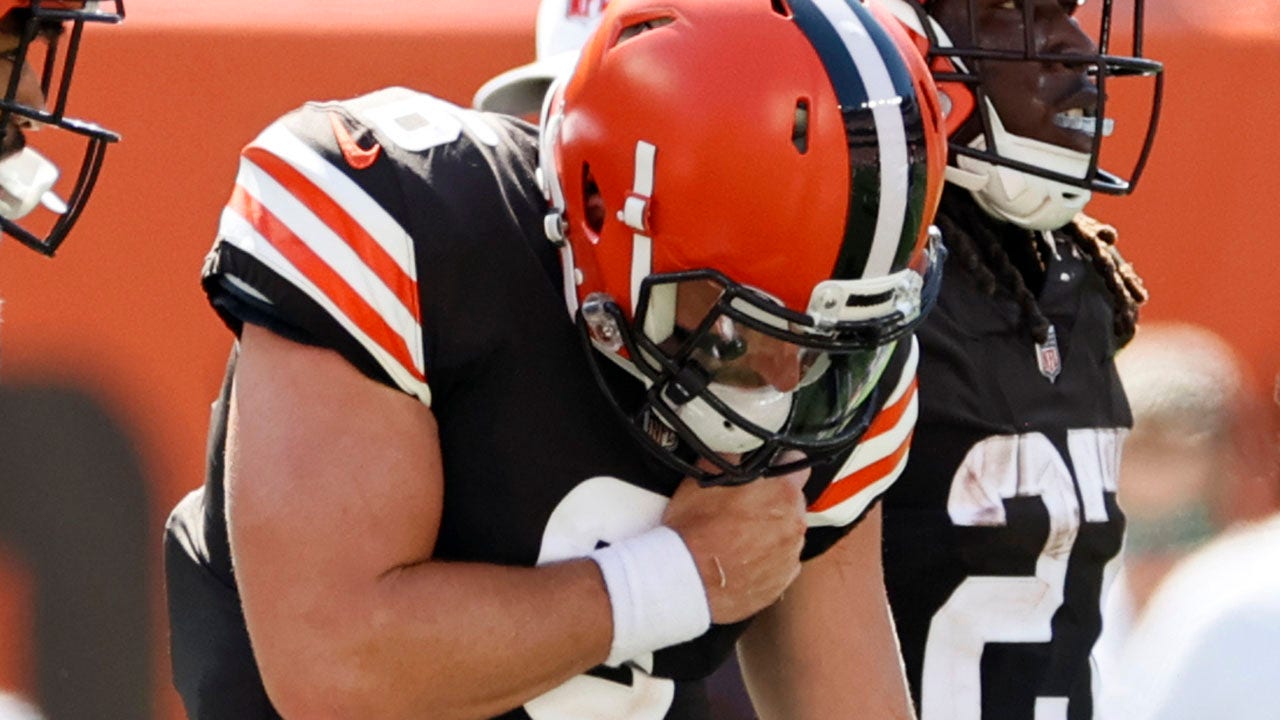 I'm a Baker Mayfield fan. I think he is a tough guy and a good leader, and in normal circumstances he would be perfectly okay as the starting quarterback of the Browns.
But these aren't normal circumstances. Mayfield has been hurt so many times this season I've lost count. He's been trying to play, but he's clearly not even close to 100 percent. And with the kind of running game the Browns have, I'd rather play Baker's back-up, go to a less wide-open game plan, and rely on the running game to carry the team through while Baker gets healthy.
Today's game against the winless Detroit Lions is a good example of what can happen if the Browns continue to play Baker in his hobbled state. He had another dismal game, throwing two picks and trying desperately to make plays when he's just not physically capable of doing so. His quarterback rating for the game was a terrible 53.2, and the Browns scored a measly 13 points–a baker's dozen–against one of the work teams in the league. Every time he drops back to pass you cringe in anticipation of a bad pass or a seaon-ending injury. The accurate Baker Mayfield that we saw earlier this season is a distant memory.
Kevin Stefanski is a fine coach, and I know that he wants to stick with Mayfield. But with two games against the Ravens coming up, wrapped around a bye week, it's time to give Baker a break and let him recuperate. Let Case Keenum play next week, give Baker the following week off to heal, and then reassess before the second game against the Ravens. Having Baker continue to play is just not fair to him, or to the rest of the team.