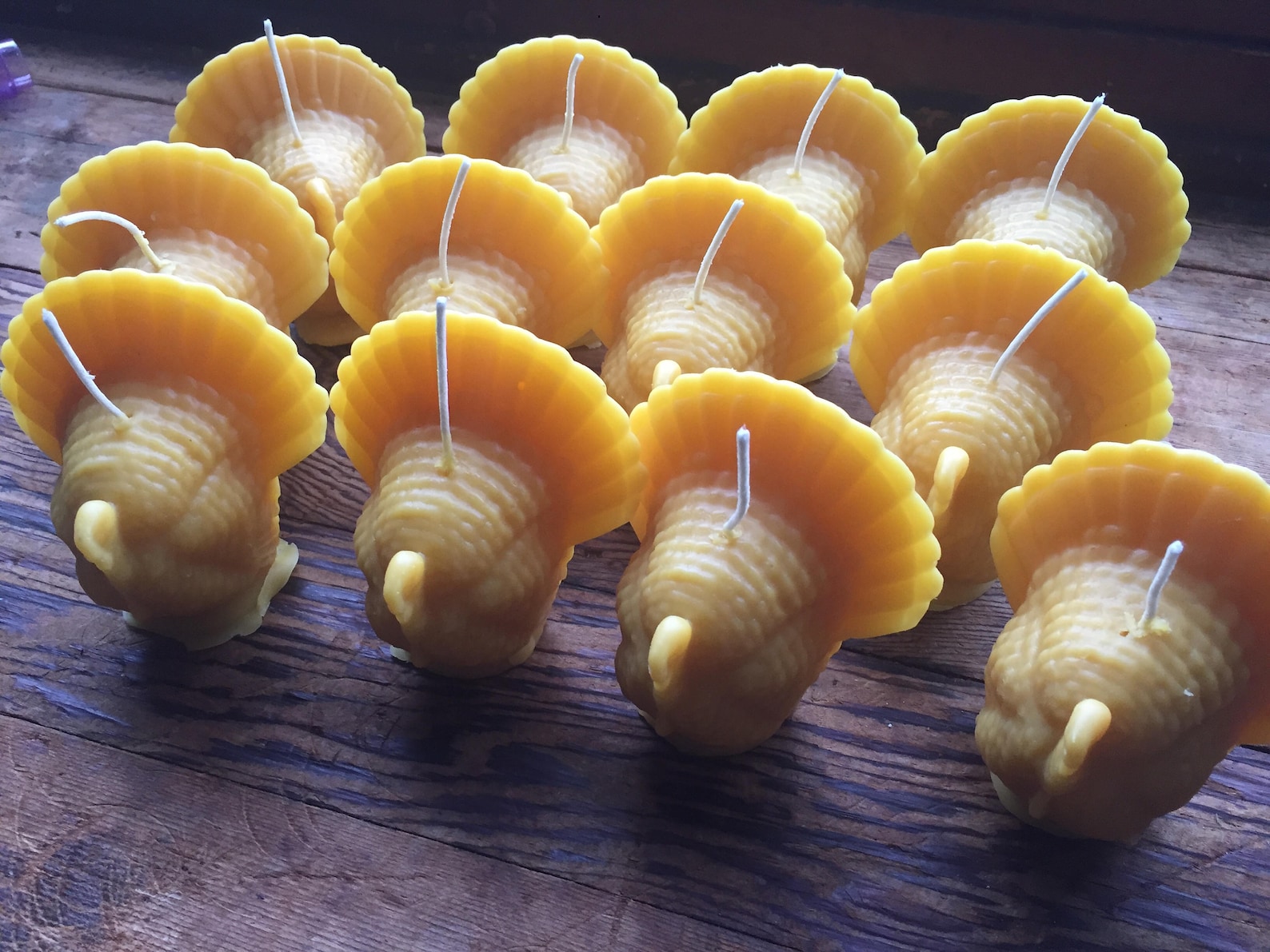 Happy Thanksgiving to everyone! I'm a big believer in specifically identifying at least some of the many things I've got to be thankful for, and then reflecting on them when Thanksgiving Day rolls around. Here's this year's list:
I'm thankful that I and the other members of my family made it through the last, star-crossed year in good health.
I'm thankful for the family, friends, colleagues, and clients who have added color and dash and interest to every one of the 365 days that have passed since last Thanksgiving.
I'm thankful that I have happy memories of Thanksgiving days gone by that I can recall with pleasure, like the little wax turkey candles (like the ones shown above) that Mom put out on the dinner table when we sat down for our big meal.
I'm thankful that, this year, our extended family will be able to get together to celebrate Thanksgiving as families ought to do, after skipping last year due to the COVID pandemic.
I'm thankful for the fact that the apparent supply chain problems won't keep us from enjoying turkey, mashed potatoes, stuffing, and a slice or two of pie today.
I'm thankful for living in a free country where my friends and I can agree to disagree, even about crucially important things like appropriate Thanksgiving pies.
I'm thankful for the people who laughed at my jokes, for those who gave me the benefit of the doubt from time to time, and for the kind words, the compliments, the encouragement, and the attaboys that helped me make it through every day.
I'm thankful for the people who take a few moments from their day to read my random thoughts on this blog, post likes, and leave comments.
Happy Thanksgiving, folks!