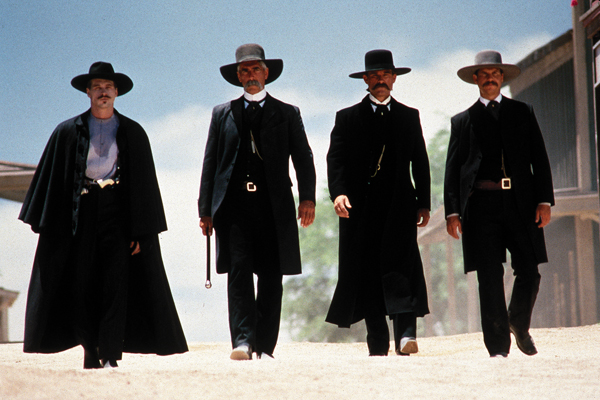 We've all heard about the legendary Gunfight at the O.K. Corral, when the Earp brothers and Doc Holliday had a deadly confrontation with the Clanton-McLaury gang in Tombstone, Arizona. This week, the news has brought us reports of the Fistfight at the Golden Corral.
It happened last Friday at the Golden Corral restaurant in Bensalem, Pennsylvania, a suburb of Philadelphia. A massive brawl involving about 40 people occurred and reportedly began when the Golden Corral buffet was running out of steak and somebody cut in line. An astonishing video of the incident, which you can find at the above link, shows a turbulent and dangerous scene in which customers are throwing haymakers, swinging and then hurling wooden high chairs and other large items at each other, knocking around the restaurant furniture and colliding with overhead light fixtures while employees try to stop the madness and someone standing nearby repeatedly says "Oh shit"!
Have we really reached the point where Americans will get into mass fistfights at generic suburban restaurants about people cutting in line to get a piece of steak? It's disturbing to think that general tensions have risen and people are on edge to the point where the slightest provocation could cause them to start hurling wooden chairs at complete strangers in a riotous melee. It makes you wonder just how many people are walking around with a hair trigger, ready to burst.
The Gunfight at the O.K. Corral has been made into multiple movies. I doubt that the Fistfight at the Golden Corral will be memorialized on anything other than cellphone video–but that's bad enough.