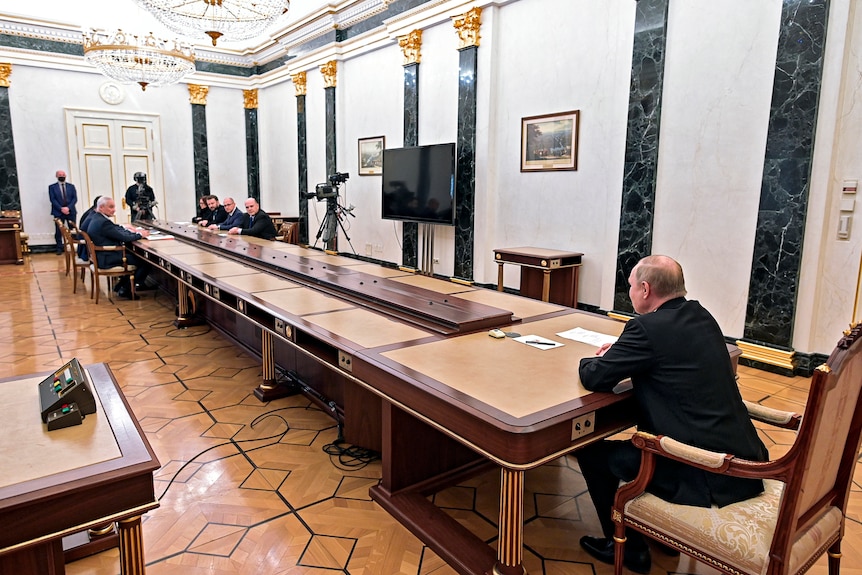 We're now at the two-week point in Russia's invasion of the Ukraine, and it's safe to say it hasn't gone well for Russian President Vladimir Putin, the architect of the invasion. If you believe the news reports, Russia expected a quick win, and Russian soldiers expected to be welcomed with open arms. The reality has been the exact opposite. The Russian forces have encountered fierce resistance and are mired in the mud, and the Ukrainian people have shown great grit and determination in resisting the Russians at every turn.
That's what happens when you overestimate your capabilities, and believe your own faulty propaganda.
But the consequences for Putin are a lot more significant than just doing worse in a war than he expected. He's shown that the Russian military isn't nearly as fearsome as people thought it would be. He's galvanized and unified the West in a way that hasn't been the case in years, and encouraged countries like Germany to reverse their policies on defense spending and energy dependence. He's isolated the Russian financial sector and put the fortunes of the Russian oligarchs who supported him at risk. There are reports that the Russian treasury might be bankrupted by the war and may be forced to default on debt. And in the process, Russia has become a kind of global pariah in way that wasn't even the case during the heyday of the Soviet Union.
And what might be bugging Putin the most is that this war has exposed him in a way that goes to a core personal issue. Putin has always seemed highly conscious of cultivating a macho image, and carefully orchestrates photos of himself riding horses without a shirt and going hunting. But if Putin were really the bold, studly guy he's been trying to portray, we'd be seeing him out in the field with the Russian generals and soldiers. Instead, he's staying in the office–a guy with a bald spot sitting at the end of a ridiculously long table, as if he's afraid to even get close to his own aides. It's pretty safe to say that, even if Russia "wins" the war in the Ukraine, people will never see Vladimir Putin in quite the same way again.
Many people will no doubt be tempted to enjoy some schadenfreude at Putin's problems, but a little caution is in order. This colossal strategic mistake by Putin may just force a reduced and depleted Russia to turn to China for financial and other assistance, which would materially alter the strategic balance in the world. I think Putin's bad gamble is going to make the world a much more dangerous and volatile place for the next few years.