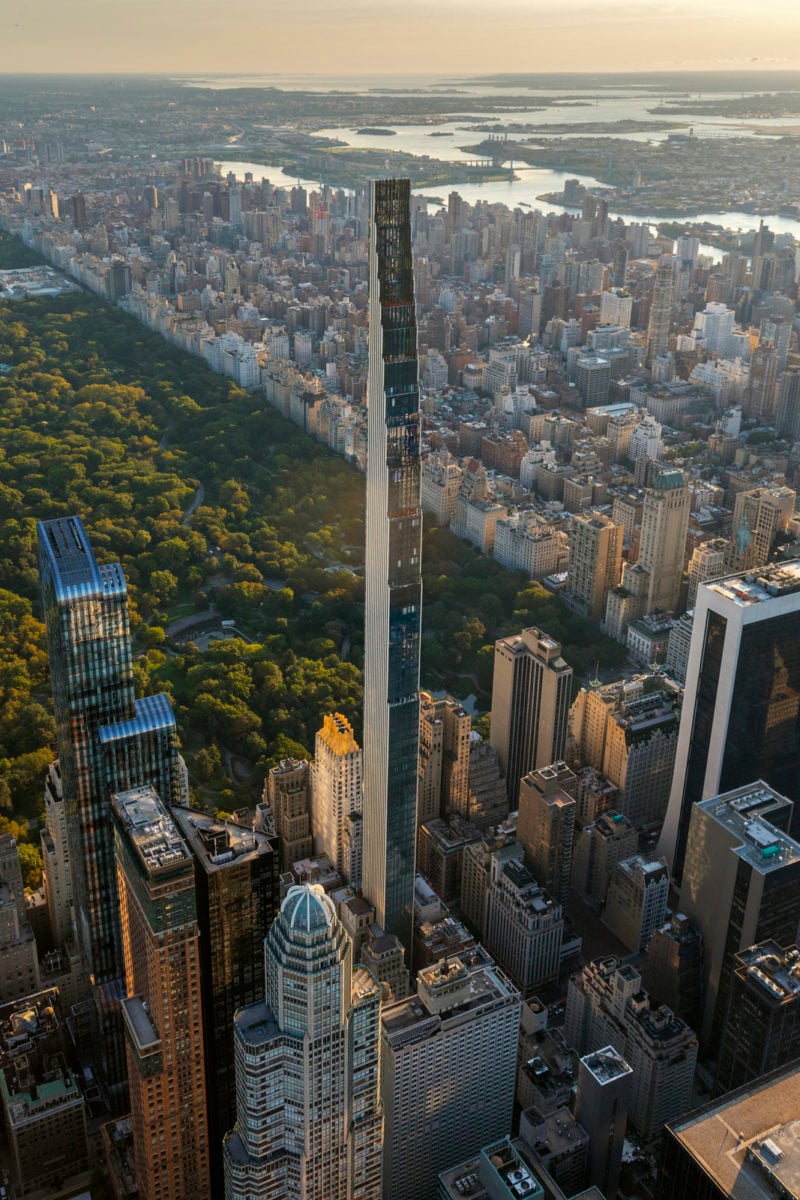 New York City is now home to the world's skinniest skyscraper. The Steinway Tower has finished construction and is open for occupants. The building comes in at 84 stories in height, is 1,428 feet tall, and has a height to width ratio of 24:1. It is taller, and therefore skinnier, than the other slender skyscrapers that are found on what is being called "Billionaire's Row" on West 57th Street.
There are 60 apartments in the Steinway Tower's 84 stories, and as the photo above indicates, the Tower offers a commanding view of Central Park, the east side and west side of Manhattan, and the rivers beyond. According to the CNN article linked above, the prices are extraordinary, even by Manhattan standards: studio apartments are $7.75 million, and the penthouse goes for $66 million. (Seriously, who would want to pay $7.75 million for a studio apartment?)
Photographs of the building make it look like a gigantic, freshly sharpened pencil, and in addition to it's super-thin appearance, it's got other architectural flourishes. The facade includes blocks of terracotta, which appears to change color when seen at different times of day with different light and from different angles.
Separate and apart from the cost, and the height, it would take a special person, willing to put a lot of trust into architects, contractors, building materials, and super-height construction techniques, to live in this building. Super-skinny might be fashionable, but in my view when it comes to buildings a little more girth is welcome.