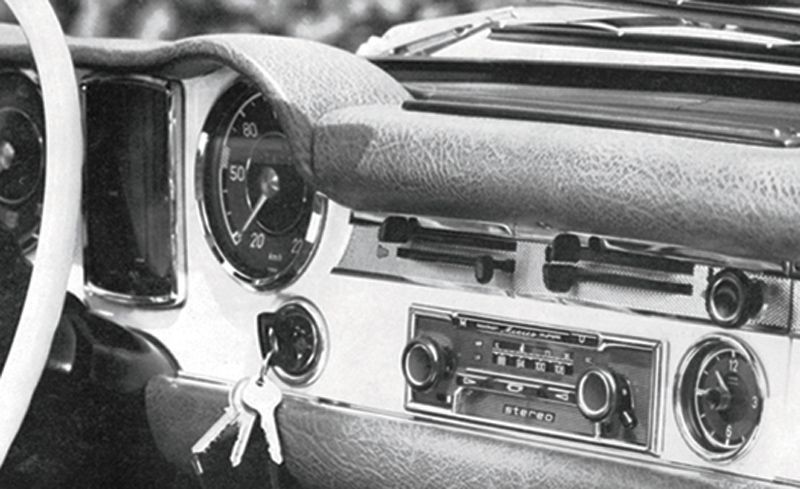 It's been a while since I've listened to the radio for an extended period. This weekend's air travel mishap, and the resulting need to drive from Bangor, Maine to Columbus, Ohio, changed all that. I got a substantial diet of radio offerings as I rolled through Maine, New Hampshire, Massachusetts, Connecticut, New York, Pennsylvania, and finally into Ohio.
Some things about radio have changed, dramatically, and some have stayed the same. If you're looking for NPR or classical music, for example, you're going to want to look around the low end of the FM dial, just as you always have. (Good luck finding classical music, though; I tried, again and again, and regrettably there doesn't seem to be much of it on the airwaves these days.) Sermons and church music tend to be clustered there, too. If you're looking for sports or aggressive political talk, on the other hand, you'll want to switch over to AM. (I stuck to FM until I got to Ohio, when I decided to risk brief exposure to political screeds in search of some coverage of the Buckeyes, Browns, and Guardians.)
Popular radio–that is, everything you'd find above 92 on the FM dial–seems to have gone through a consolidation phase, in two ways. First, in different states you'll find that five or six formerly independent radio stations based in different cities and towns have jointed together and become one station playing the same content that you can listen to at various channel settings as you drive along. These consolidated stations tend to have generic names like "The River."
And that phenomenon has produced the second form of consolidation: there's a lot less content variety on the radio than there used to be. Classical music and jazz aren't the only victims. A local station in the past might play "Polka Varieties" featuring Frankie Yankovic, or crop reports. You're not going to get that any longer. Flipping through the radio dial on my journey produced a lot of soulless modern country stations and mushed together "classic rock" options that might play songs from the '60s to the '90s. And the "classic rock" stations seem to have the same playlists, too. I heard Queen's Another One Bites The Dust no less than four times during my drive. and got heavy doses of Bon Jovi, Cheap Trick, and Heart, too. Surprisingly, to me at least, I didn't hear a single Beatles tune until I got to Ohio and tuned in a Youngstown station that was playing Let It Be.
And here's another thing: there don't seem to be actual, live DJs anymore–at least, not on Friday night and Saturday. I didn't hear what seemed to be a live voice on any station until I turned to a sports station in Ohio. Most of the stations seemed to be going with totally recorded playlists. If you're aspiring to be a radio DJ these days, good luck.
I'll be driving back to Maine next weekend, as part of the continuing fallout from modern air travel hassles. Already I'm bracing myself for more airings of Living On A Prayer and I Want You To Want Me. It's not the greatest music in the world, but it beats the political craziness. And that's about the best you can say about the state of road radio these days.