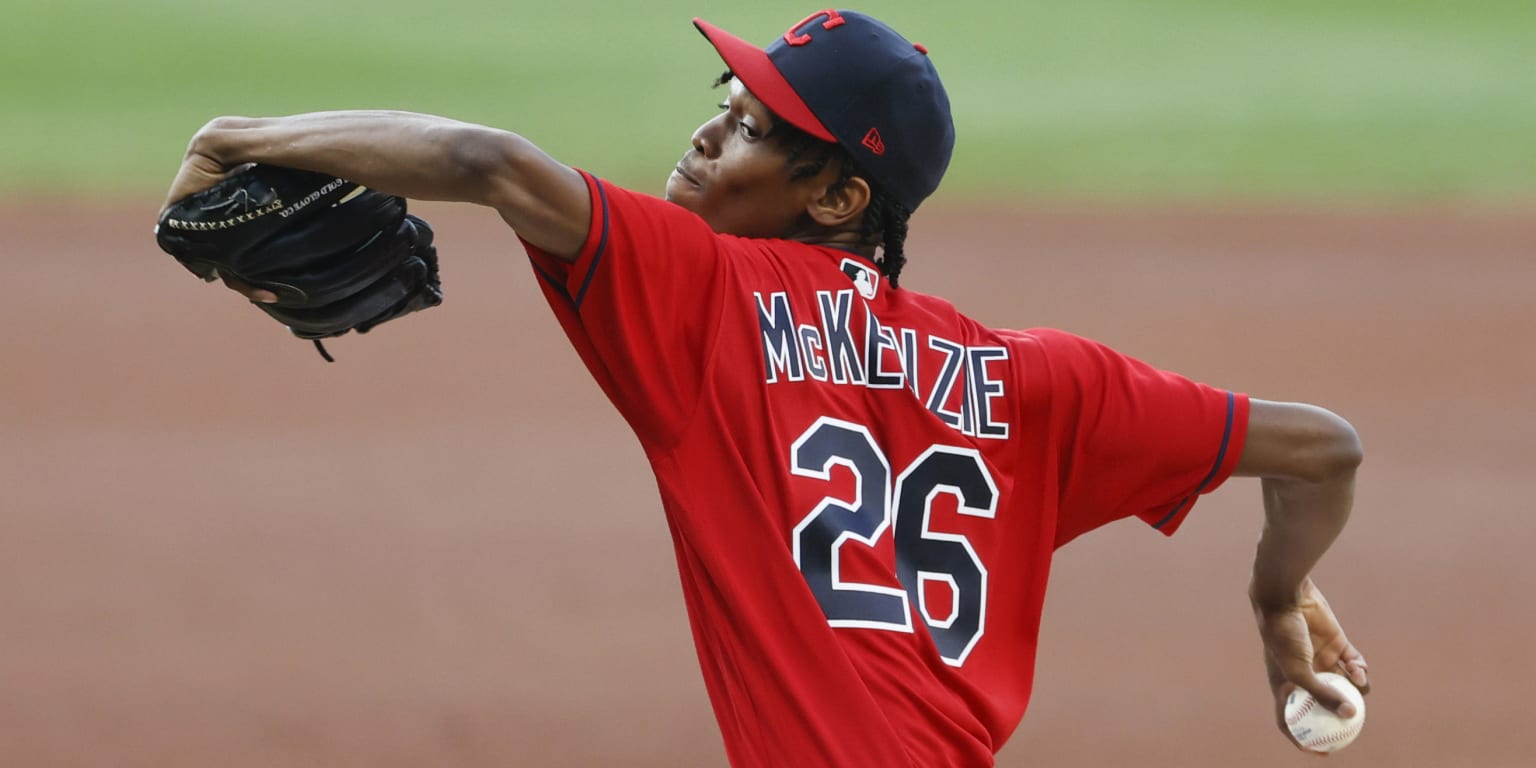 Today Triston McKenzie threw a two-hitter over eight innings as the Cleveland Guardians beat the Houston Astros, 1-0. Emmanuel Clase, who has been terrific all season, pitched a perfect ninth for his 24th save.
The Guardians are a very intriguing team, and McKenzie–who is known as "Dr. Sticks" and looks like he weighs about 98 pounds soaking wet–is one of the more intriguing players on the squad. (According to ESPN, McKenzie actually weighs 165 pounds, stretched over a 6′ 5″ frame.) Dr. Sticks, who is 25 years old, is 8-8 with a 3.16 ERA and is one of the big reasons why the Guardians–who no one other than Terry Francona expected to do anything this year–are still hanging around, four games over .500, just behind the Twins in the AL Central. Fortunately for the Guardians, the AL Central isn't exactly filled with powerhouses.
Dr. Sticks has pitched some brilliant games this year, like today's gem, but he has also pitched some clinkers. He's one of those pitchers who seems to just need to get through the first inning unscathed. If he does, you can expect something good to happen. If he doesn't watch out. Many observers think he is still learning how to pitch at the big league level, and when he fully figures it out, he'll be very good indeed.
Thanks to Dr. Sticks' brilliant effort today, the Guardians ended up with a split in their four-game series with the Astros, and seem to be showing that they can compete with the better teams in the American League. There's still a lot of baseball to be played, but I like what I'm seeing from Dr. Sticks and the other players on this very young team.