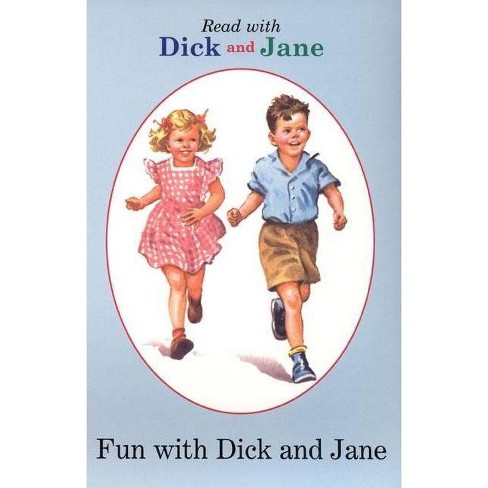 Reading is one of the most basic capabilities that humans can learn. It forms the foundation for virtually all forms of higher learning, provides a gateway into a range of knowledge as diverse as the thoughts of great minds of the past, modern technology, sports scores, and cooking recipes, and touches just about every facet of our lives. And yet, how much do we remember about how we learned this crucial skill? Learning the alphabet, associating letter combinations with different sounds until something clicked and the basic words became ingrained in brain synapses to the point where reading because easy–for me, at least, it all is lost in the mists of time that occurred before we got to the books about Dick, Jane, and their dog Spot, which I do dimly remember reading. ("See Spot run! 'Run, Spot, run!')
Those of us who are beyond the kids in school phase of our lives might be interested in learning that the educational community is struggling with the issue of teaching kids to read. Time magazine has an interesting article about the ongoing effort, which is precipitated by some truly dismal statistics. Even before the pandemic, in 2019, only 35 percent of fourth-graders met reading proficiency standards, and the numbers were even worse for low-income, Black, and Hispanic students. Of course, the pandemic didn't help matters.
The current dispute is about whether reading should be taught with a focus on phonics–that is, by drilling kids on how to sound out words, with all of the weirdnesses and exceptions you find in the English language (like way/weigh)–or whether kids who are introduced to reading will eventually figure out those rules on their own. The latter school of thought considers phonics to be boring. If I could remember this phase in learning to read, I'd probably agree that it was boring–but it worked for me, and for generations of kids.
Now the troubling test scores are causing educators, and politicians, to again urge the old school, phonics approach to learning to read. It might be boring for both teacher and student, they concede, but it evidently works–and that should be the acid test. And educators really shouldn't be worrying about whether the methods they are using are boring, in my view. Much of learning math, science, and history involves rote memorization and repetition. It's not thrilling, but it becomes assimilated in the brain, and when you are talking about the basics, that is what you are aiming for.
It will be interesting to see how the reading debate progresses–but if our schools aren't taking the best, most likely to succeed approach to teaching kids how to read, we are failing to achieve the most basic goal of education, and leaving those kids unprepared to succeed in the modern world. That is just not fair, or right.