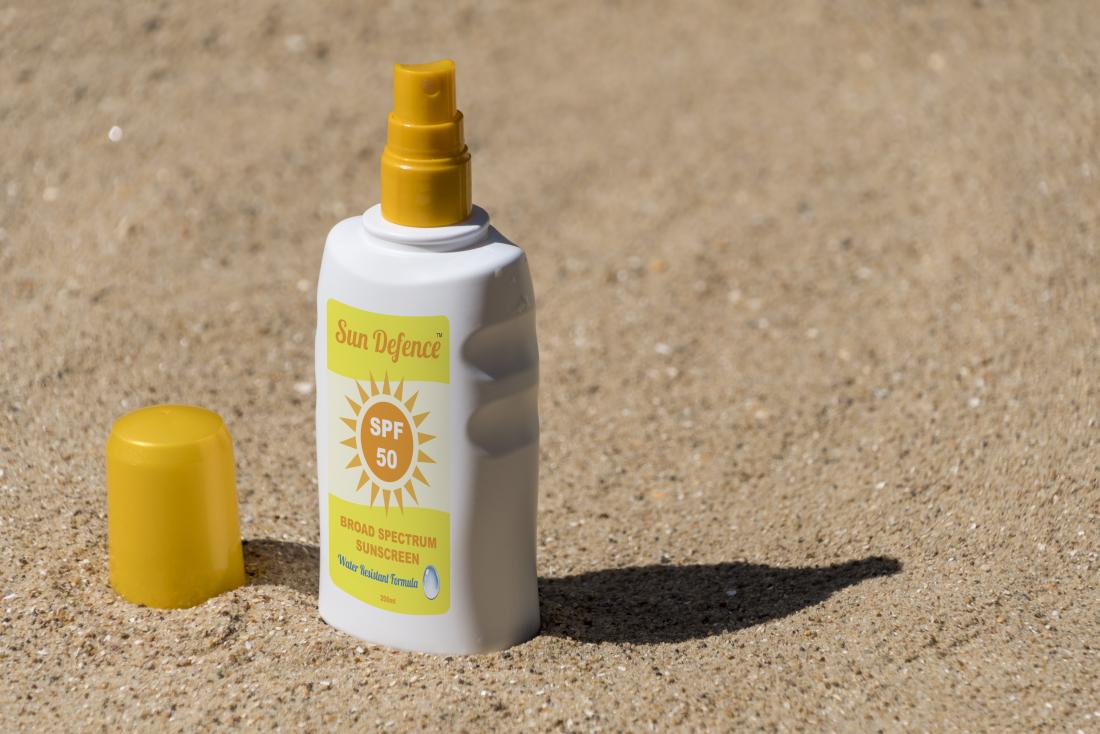 Many of us have spent significant chunks of time this summer dabbing and smearing lotion on ourselves and our family members. It used to be called suntan lotion; now it's called sunscreen or even sunblock. Some worried people search constantly for ever-higher SPF numbers due to fear of sunburns and dermatologist cautions about sun-related skin cancers.
The sunscreen issue is interesting when you think about it. Our ancient ancestors obviously spent a lot of time outdoors, hunting and gathering, and they didn't have ready access to drugstores that provided rows of 50 SPF lotions. So how did they deal with the sun?
I ran across an interesting article by an anthropologist that tries to answer that question. He notes that the early humans didn't fear the sun, thanks to their skin–specifically, the crucial protection provided by the epidermis, the outer layer of skin that adds new cells and thickens with increasing exposure to sunshine in the spring and summer, and eumelanin, a molecule that absorbs visible light and ultraviolet light and causes skin to darken due to sunshine. Because early humans didn't radically shift their sun exposure by, say, hopping on a jet to Costa Rica in the dead of winter, their skin could adjust to their local conditions and provide all the sun protection they needed. In effect, their skin became well adapted to providing the protection needed in their local area. (Of course, they may have looked a bit leathery by modern standards, but they weren't worried about such things in their desperate bid for survival in an unpredictable and unforgiving world.)
The article posits that the change in the relationship between humans, skin, and sunshine occurred about 10,000 years ago, when home sapiens began to develop more of an indoor life and exposure to the sun began to distinguish the lower class from the upper class. People became more mobile, too. The disconnect was exacerbated when people started to take vacations to warmer climates that abruptly changed sun conditions without a ramp-up period allowing their skin to adapt. In short, the trappings of civilization and class removed the previous balance between skin and local conditions and deprived our skin of the time needed to adjust to gradually increasing sunshine.
Does that mean you should try to recreate the former balance by staying in the same place, spending as much time as possible outdoors, and accepting the wrinkles and leathery look that are the likely result? The article says no, because your skin probably isn't matched to your current location, and your indoor time is going to interfere with the process. That means we all need to keep dabbing and smearing to prevent sunburns and skin damage.
Incidentally, the highest-level sunscreen that is available now is 100 SPF, which is supposed to block 99 percent of ultraviolet rays. The ancients would shake their heads in wonder,