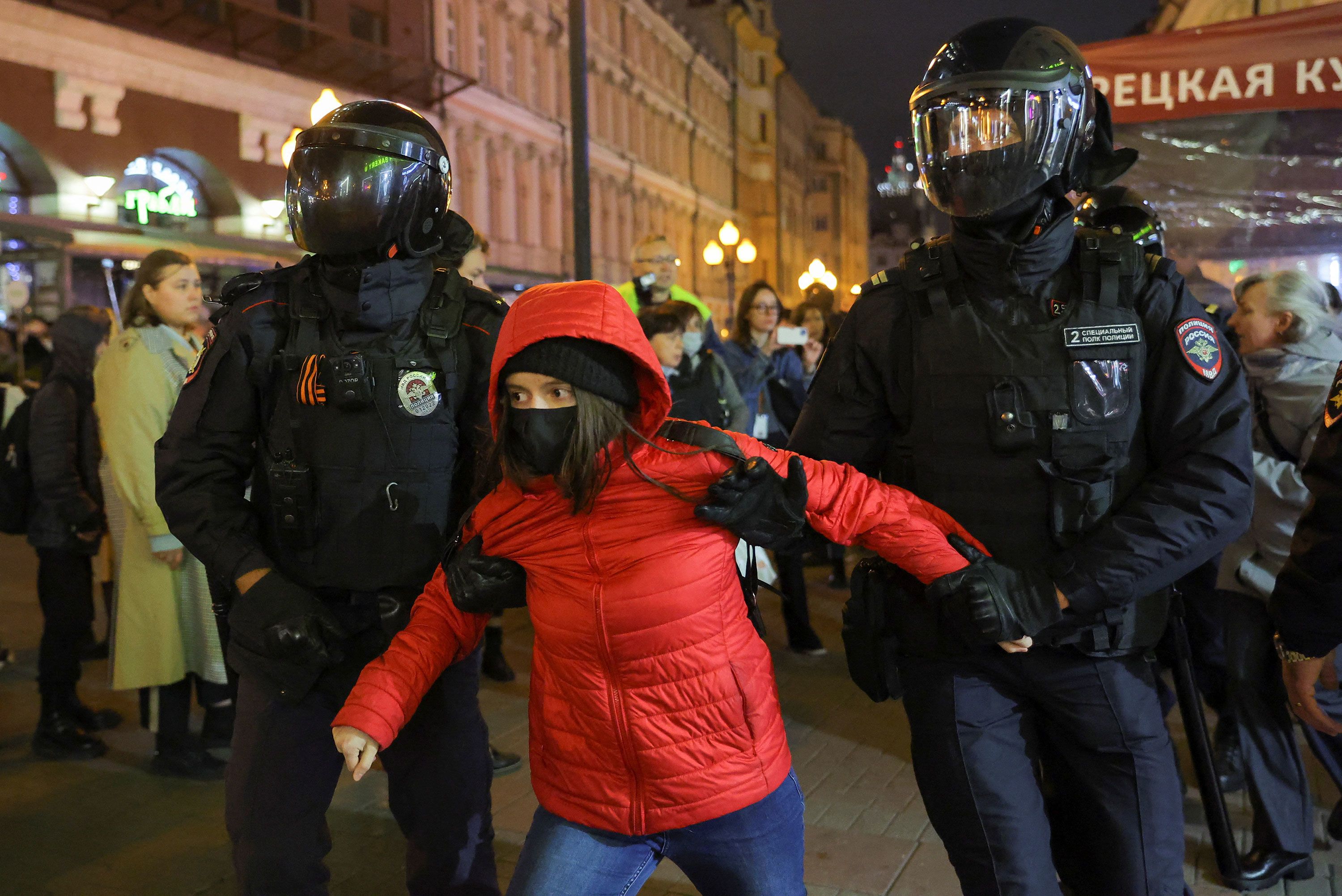 Sometimes people make good decisions, sometimes they make bad decisions, and sometimes they make decisions that are so catastrophically ill-conceived it's hard to imagine they were the product of rational thought. It's been looking for some time now like Vladimir Putin's decision to invade Ukraine falls into the last category, and the consequences of his bad judgment seem to be getting worse and worse–for him personally, and for Russia.
It's safe to say that the Russian invasion of Ukraine didn't go as Putin thought it would. The Ukrainians fought valiantly in defense of their country, and the invasion was universally condemned by other nations. Even worse, as the Russian forces quickly became bogged down and began suffering devastating casualties, it also became clear that the vaunted Russian military wasn't performing as anticipated due to planning, logistics, operational, and soldier morale issues. If American sports fans had been watching the Russian army's performance in a stadium, you would undoubtedly have heard the "over-rated" chant.
After being mired in a fighting stalemate for months, things got worse for Russia recently, when a Ukrainian offensive caught the Russians off guard, drove Russian forces back, and captured huge amounts of Russian armaments and supplies. The Russian retreat created a decision point for Putin–and yesterday, he decided to double down, calling for a "partial mobilization" and even raising the chilling prospect of using nuclear weapons if he deemed the "territorial integrity" of Russia to be at stake. It is the first mobilization order in Russia since World War II. The order means that 300,000 Russians in the reserve or with military experience could be subject to conscription and sent to fight in the Ukraine, where thousands of Russian soldiers have already been killed, wounded, or captured.
Putin's mobilization decision wasn't well received by at least some Russians, who took to the streets to protest what they see as a pointless, unnecessary conflict. A human rights group reports that 1,200 Russians were arrested in anti-war demonstrations in major cities like Moscow and St. Petersburg. Other Russians voted with their feet, trying to take one-way plane flights out of the country, causing some flights to sell out, and there are reports that roads from Russia to neighboring Finland were jammed with cars trying to cross the border. The protests and departures, coupled with other internal criticisms, raise the question of whether Putin's grip on the country may be loosening.
Putting aside the reaction of the Russian people, it's hard to see how throwing more hastily conscripted soldiers into the fight with Ukraine is going to turn the tide, when the trained professional soldiers Russia initially used in its invasion weren't successful. And rounding up more soldiers doesn't solve the tactical, logistical, and morale issues that have dogged the Russian forces since the invasion began.
Unlike most people, Vladimir Putin apparently can't own up to making a mistake. Time will tell, but his mobilization decision may ultimately be seen as moving an initial error farther along the spectrum toward ultimate disaster.