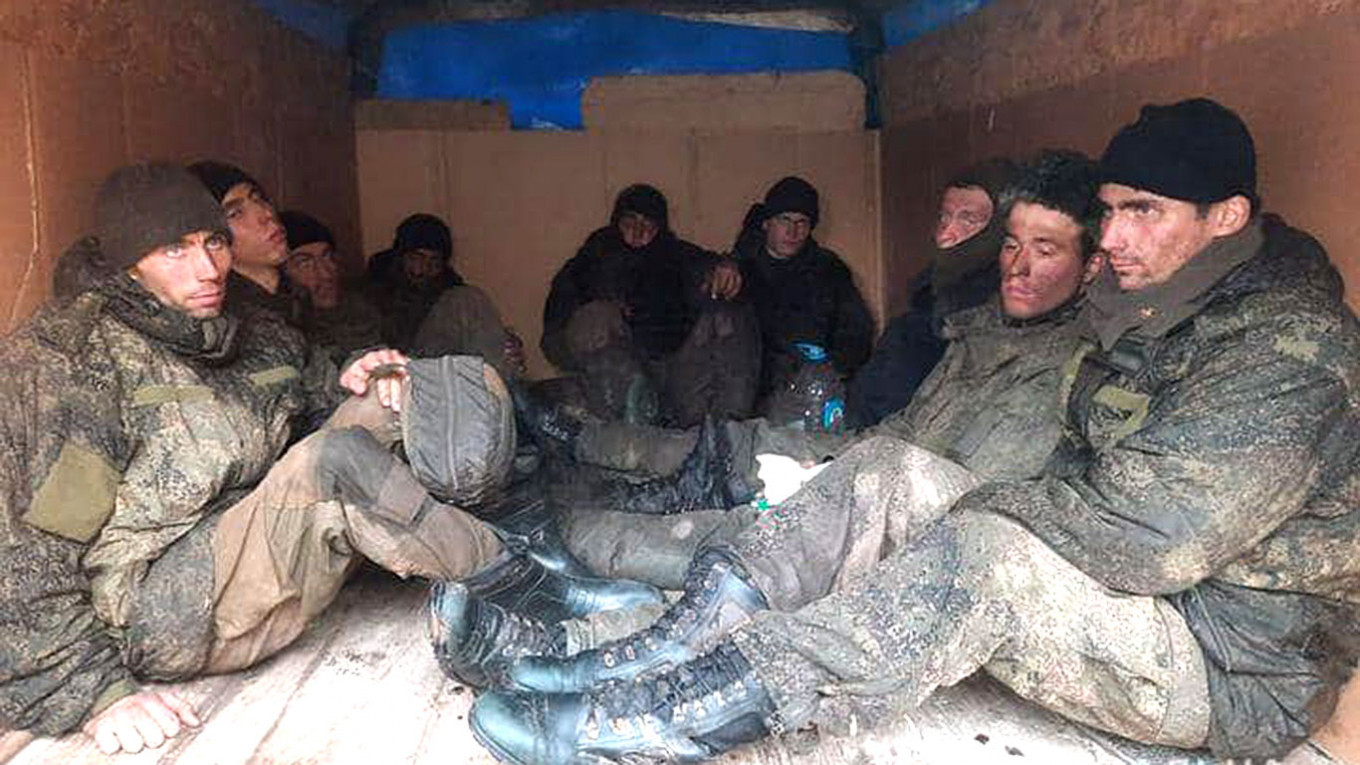 War often exposes otherwise unknown things about one of the combatants. That has been the case in Russia, where the invasion of Ukraine and the ongoing fighting have exposed a huge problem with outright theft of the supplies that were supposed to be used to clothe and equip Russian soldiers. The theft problem is so acute that the Russian men who have recently been conscripted to fight have to buy their own uniforms, boots, and other gear–and what they are given by Russian authorities is often obsolete. "The army has nothing," one of the conscripts said in a recorded call.
The BBC has an interesting story about the official records concerning supplies stolen from the Russian army and the staggering scale of the thievery. One member of the Russian Duma complained that 1.5 million sets of soldier kit, consisting of basic items like uniform pants, shirts, and flak jackets, summer and winter boots, helmets, and other essentials, have vanished even though, for years, Russia has been allocating huge sums toward its military supply budget. One popular item for theft is the night-vision goggles that soldiers obviously need for operations under cover of darkness–which means the Russians are literally stealing themselves blind.
The BBC report suggests that most of the stealing is being done by members of the Russian army, so much so that theft from military stores seemingly is a way of life. Commissary officers are adept at pilfering goods, creating fake stock lists, invoices, or reports to cover their tracks, and writing off perfectly good supplies as damaged by mold or poor storage conditions. Russian army records of the thieves whose schemes have been discovered reveal that the larceny ranges from spur-of-the-moment decisions to boost available items to systematic schemes to take goods in such quantities that trucks are needed. In addition to clothing and protective equipment, the light-fingered Russians are filching food and petrol–which may be why so many Russian vehicles in the Ukraine seem to be running out of gas.
The prevalence and vast scale of the crime makes it likely that the official records of theft barely scratch the surface of what has really happened in Russian supply depots. And the extent of the theft likely would not have been detected but for Vladimir Putin's ill-conceived decision to invade Ukraine, which revealed that the cupboard was bare when it was supposed to be fully stocked. You have to think that the invasion of Ukraine not only was opposed by the civilized world outside of Russia, but also by the supply officers and soldiers in the Russian army whose criminal schemes suddenly were at risk of exposure. Supply officers who have been stealing for years make for good pacifists.