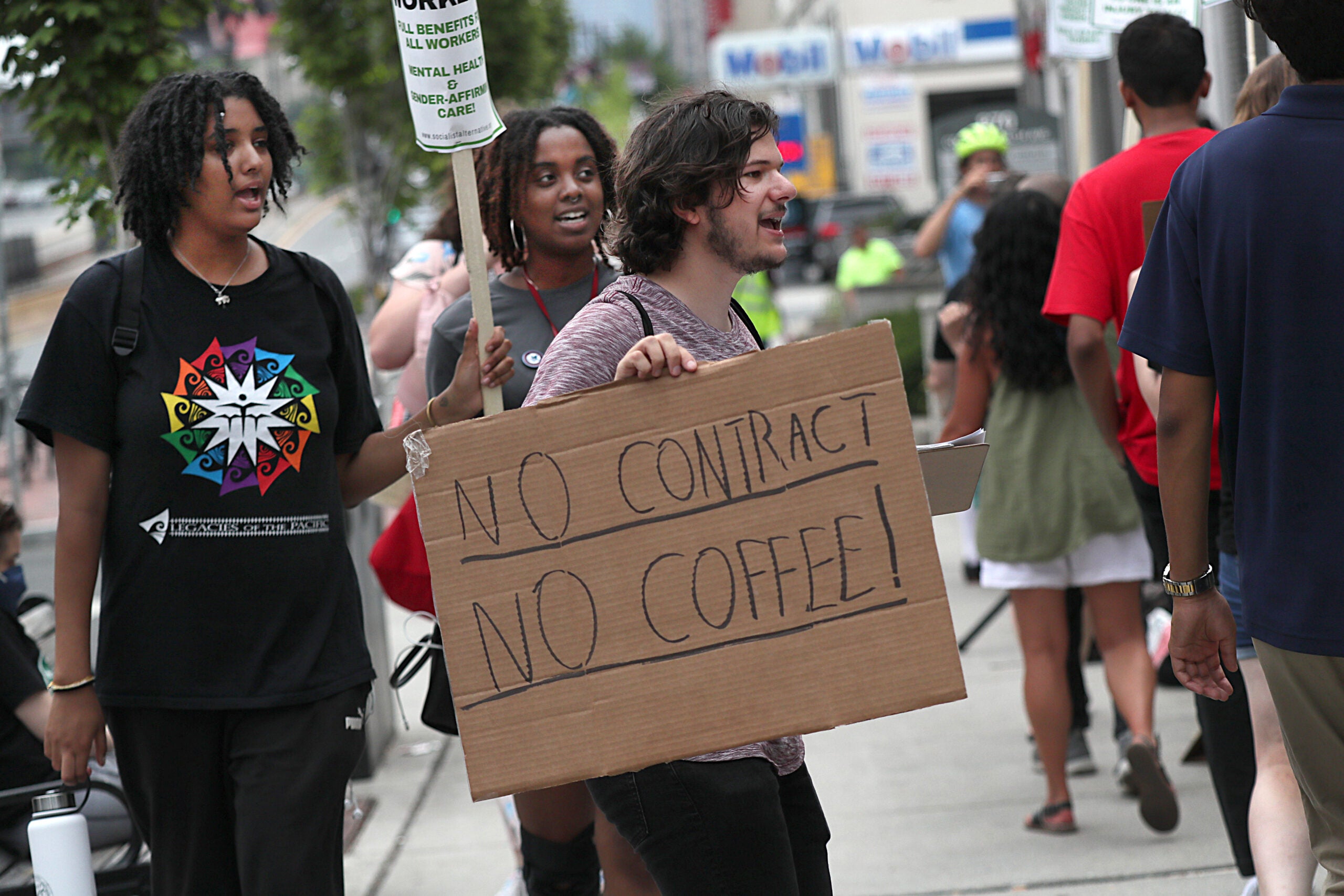 Some Starbucks workers went on strike today. About 2,000 workers in more than 100 stores in 25 states (out of more than 9,000 (!) Starbucks-owned locations nationwide) walked out. The strike is part of an effort to unionize Starbucks that began last year. The advocates for unionization are seeking higher wages and better working conditions, which would include Starbucks hiring more staff people in its many stores. Strikers say they also walked out to protest anti-union retaliation.
The savvy strikers timed their walkout to occur on "Red Cup Day," when Starbucks apparently gives customers a red cup that allows them to get free refills of the sugary holiday concoctions that pass for coffee at Starbucks. Workers say it is one of the busiest days of the year at the coffee giant. (I wouldn't know this because I haven't been to a Starbucks to buy "coffee" or other pumpkin spice-flavored drinks since, well, ever.)
I have belonged to multiple unions during my working career, and I think unionization efforts and concerted action are important parts of the freedoms (such as freedom of speech) that we enjoy as Americans. I also think such activities help to set the real market price for labor. Sometimes strikes cause employers to recognize that workers really are more valuable than the pay they have received; other times (as in the ill-fated Air Traffic Controllers strike back in the early '80s) the union advocates realize that they have overplayed their hand.
It will be interesting to see how the Starbucks unionization effort plays out. There is no better way to find out how much those baristas are really worth.