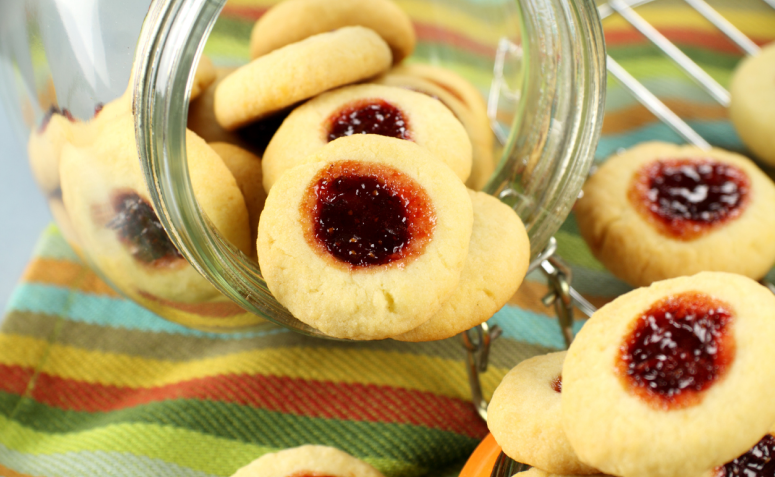 Now that December is here, and the Thanksgiving holiday is well behind us, it's time to start thinking about holiday baking. This year, I'm going to try some new recipes to with some of my traditional favorites. I'm interested in adding a bit of international flair to my baking efforts, and in doing some poking around the internet I stumbled across a recipe for sequilhos, which are a traditional Brazilian cookie made with cornstarch. So, the cookies not only have a South American lineage, they also will be gluten-free for our gluten-intolerant friends. Even better, this recipe only has four ingredients and sounds simple to make.
Sequilhos
Ingredients: 8 tablespoons unsalted butter, softened to room temperature; 1/2 cup and 2 tablespoons of sweetened condensed milk; 1/4 teaspoon Kosher salt; 2 1/4 cups of cornstarch
Combine the butter, sweetened condensed milk and salt in a large bowl and use a spatula to mix everything until the butter is incorporated into the condensed milk. Slowly add the cornstarch, mixing first with the spatula and then, as the process gets harder, using your hands until a smooth dough forms. (The website indicates that judgment should be used in this process, because you might not need every grain of cornstarch and don't want to overdo it if the dough looks right.)
Roll the cookie dough (about 1 teaspoon per cookie) into balls and press each ball with your thumb. Place the balls on a two baking sheets lined with parchment paper. Using a fork, slightly flatten the cookies, then refrigerate the cookies for 30 minutes to avoid them spreading when baking.
Preheat oven to 350ºF with a rack in the middle. Bake the cookies for 15 minutes or until they begin to gain some color on the bottom but remain pale on top. Cool the cookies while still on the baking sheets for 15-20 minutes, then move them to a rack to finish cooling.
These cookies are supposed to be fairy light and addictive. Sounds like a good Christmas cookie to me! I'll probably add some colored sugar to some, and perhaps some jam to others, just to put the cookies into the proper holiday spirit.
Calling For Christmas Cookie Recipes — 2019
Calling For Christmas Cookie Recipes — 2018
Calling For Christmas Cookie Recipes — 2017
Calling For Christmas Cookie Recipes — 2016
Calling For Christmas Cookie Recipes — 2015
Calling For Christmas Cookie Recipes — 2014
Calling For Christmas Cookie Recipes — 2013
Calling For Christmas Cookie Recipes — 2012
Calling For Christmas Cookie Recipes — 2011
Calling For Christmas Cookie Recipes — 2010