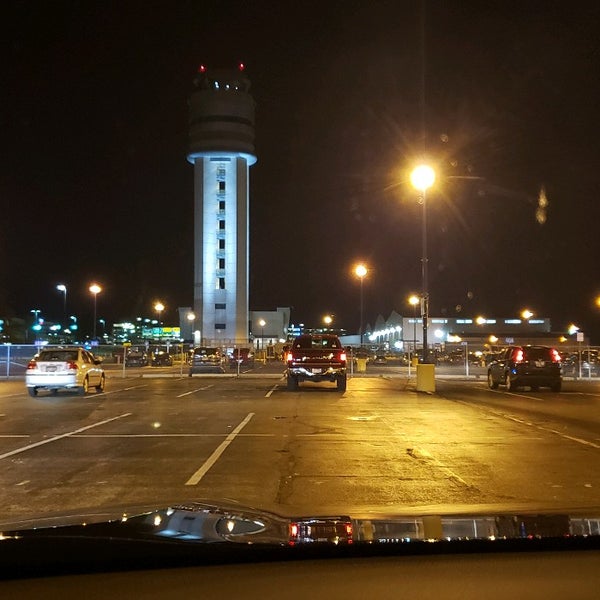 Yesterday, Kish had a horrendous travel day, with flight cancellations, delays, and multiple layovers. As a result of the mishaps, I found myself spending some quality time hanging at the John Glenn International Airport cell phone lot at about 2 a.m.
In the wee hours, the cell phone lot is a pretty quiet place. Unlike earlier in the day, there aren't a lot of people moving in and out due to the arrival of flights they have been waiting for. There were perhaps three other vehicles in the lot at 2 a.m.–the Columbus airport isn't a round-the-clock venue, unlike some larger airports–and my guess is that we all were waiting to make pick-ups for passengers on the same, delayed flight.
There's a certain etiquette in the cell phone lot during the off hours. For one thing, there's lots of open territory, and you want to make sure that you give the other cars plenty of room by parking multiple spaces away. If you were to drive up and park right next to another vehicle that has been waiting, the other driver probably would turn on the ignition and move to another spot. Whether you intend it or not, you would be sending an unnerving personal space message. Parking right next to another car at a vacant cell phone lot late at night is like violating the "two-urinal" rule at a not-very-busy men's public restroom.
There's also not really much to do at a cell phone lot while you're waiting to get the text or the call that it's time for the pick-up. It's an ideal time for playing games on your phone. I'm a bit surprised, frankly, that airports haven't installed one of those rolling advertising billboards at the front of their cell phone lots and offered businesses the opportunity to peddle their wares to the captive audience that is cooling its heels and waiting for a call. A news crawl would be a nice touch, too. When all you're doing is passing the time, I guarantee you that people would look at the ads and follow the crawl. It could be a nice additional revenue source for JGI, and I bet the cell lot parkers would appreciate it.
If they have videos and advertisements on gas station pumps, why not at the cell phone lot?