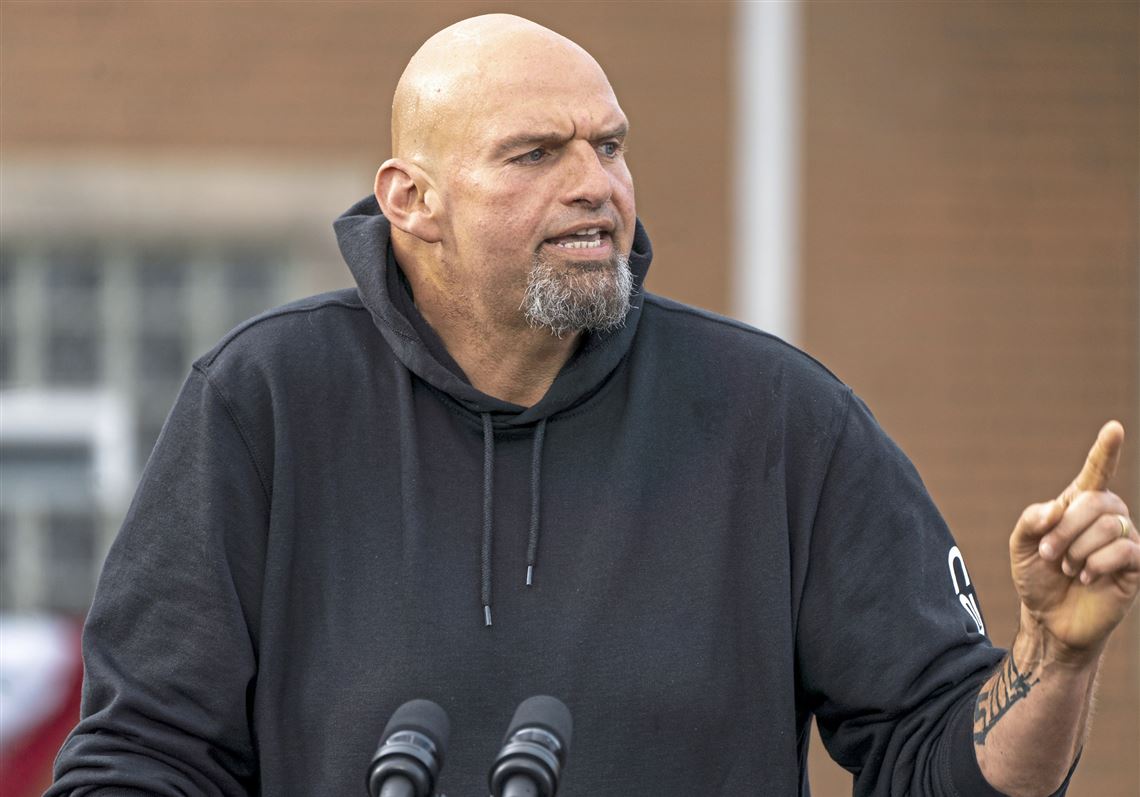 There is a very interesting Senate race underway in Pennsylvania. The race promised to be unconventional from the beginning, with tall, bald, goateed, tattooed, sweatshirt-wearing Lieutenant Governor John Fetterman taking on TV celebrity and political neophyte Mehmet Oz. But the race really took a turn when Fetterman suffered a stroke in May–an apparently severe stroke that Fetterman now says almost killed him–causing "Dr. Oz" to go on the attack about whether his opponent is healthy enough to do the job.
There are lots of issues that candidates for a Pennsylvania Senate seat would logically address, but Fetterman's health became a focus after his campaign limited his appearances and he has had obvious problems with halting speech when he has participated in rallies. The Oz campaign, which has been trailing in the polls, has tried to capitalize on the issue by pressing for a debate. And, because modern politics can't resist the gutter, the Oz campaign has done so in cheap and mean-spirited ways–such as by promising that it would pay for any medical personnel Fetterman might need to have on standby during a debate.
The Oz campaign tactics have been sharply criticized, but the Pittsburgh Post-Gazette and others have increasingly recognized that Fetterman's fitness to serve is a legitimate issue. As the PPG editorial put it: "If Mr. Fetterman's communication skills have not yet recovered sufficiently to effectively debate his opponent, many voters will have concerns about his ability to represent them effectively in Washington." The editorial also noted that the Fetterman campaign was unduly optimistic about his condition and his prognosis, and that recovery in the aftermath of a stroke is "notoriously unpredictable."
Yesterday the press reported that the Fetterman campaign has agreed to a debate on October 25–two weeks before Election Day. The parties are still wrangling about details, but one of the conditions that has been agreed upon is that Fetterman will be able to watch a closed captioning device during the debate to deal with his acknowledged auditory processing issues, and that debate viewers will be told about that. With a debate now on the schedule, the PPG has called upon the Oz campaign to stop the attacks that, in the newspaper's words, has turned the race into "an exercise in insult comedy rather than a serious contest on the merits of the candidates as potential U.S. Senators."
Anyone who has known a stroke victim, as many of us have, will recoil at a political system in which an opponent thinks it is appropriate to disrespect and make fun of someone struggling with post-stroke limitations. Even by modern political standards, that's low. At the same time, strokes clearly can be debilitating, and it is reasonable to question, with decency and respect, whether someone recovering from a stroke and experiencing impaired auditory processing can actually perform the duties required of a U.S. Senator. I expect that many curious Pennsylvania voters will tune in on October 25, wondering what they might see.