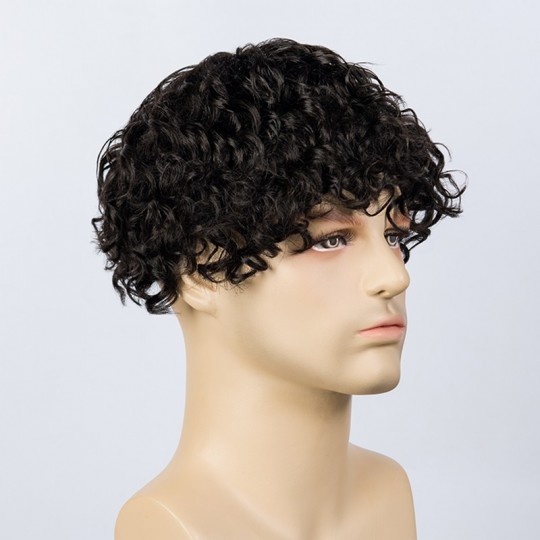 The other day I saw a guy wearing an obvious, and therefore pretty bad, toupee. It was one of those hairpieces where the hair looked like it was pasted down and hard as a rock, and the color and texture really didn't match the horseshoe of surrounding natural hair. And then I realized, with a bit of a start, that it was my first bad toupee sighting in a really long while. What used to be a relatively frequent occurrence has now become a rarity.
There are two potential explanations for this: either the craftsmanship and realism of toupees has increased so substantially that they aren't as noticeable, or men are just not wearing them as much as they used to. I think it's probably a combination of the two factors. I tried to find information on whether male toupee sales are declining, but it doesn't seem to be a frequently reported topic. Any Google search for toupees mostly turns up speculation about whether this or that famous person is wearing one. And if the speculation is right, hairpiece creation has improved, because the claimed toupees looked pretty natural.
It's also clear that the bald look–including ultra-short hair and shaved heads–has become a lot more prevalent since the days when only Mr. Clean adopted it. As is often the case with fashion trends, it started with athletes and celebrities, and now it has worked its way down to the common man. And while not everyone has a skull shape that necessarily should be exposed to the world, a well-tended scalp always looks better than a bad toupee in my book. The fact that baldness has become accepted is a good thing, too.
If toupees are, in fact, going the way of the dodo, can Grecian Formula 16 be far behind?