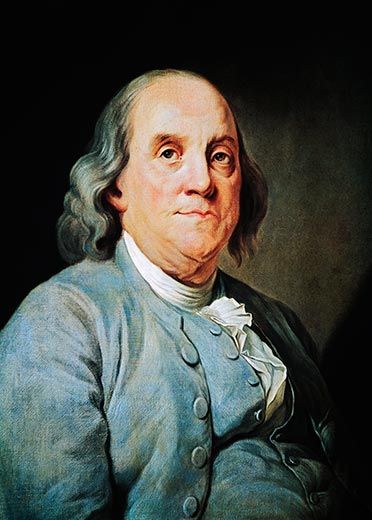 In 1787, as the Constitutional Convention was deliberating, there was keen public interest in what form of national government the delegates would decide to recommend to the individual states. According to a journal kept by James McHenry, a delegate to the convention from Maryland, on September 18, 1787, Elizabeth Willing Powel of Philadelphia asked Benjamin Franklin whether the delegates would recommend a monarchy or a republic. According to Mr. McHenry, Franklin replied: "A republic, if you can keep it."
Franklin's famous response has a cautionary, but flexible, quality to it that makes it a perennial reference in American politics. Dr. Franklin's quote was cited repeatedly, for example, during the Trump impeachment proceedings in December, 2019–so much so that some people created a drinking game requiring players to take a gulp whenever Franklin was quoted, again.
I thought of Franklin's witty yet telling comment when I heard of President Biden's decision to issue an executive order forgiving certain student loan debts for people earning less than $125,000. The President invokes the Higher Education Relief Opportunities for Students (HEROES) Act of 2003, a post-9/11 law that permits the Secretary of Education to waive or modify Federal student financial assistance program requirements to help students and their families or academic institutions affected by a war, other military operation, or national emergency. The Biden Administration says the COVID-19 pandemic is a "national emergency" that allows invocation of the HEROES Act to forgive the student loan debt. The precise price tag for President Biden's executive order isn't entirely clear. The White House says it will cost $24 billion per year over the next ten years, whereas a study by the Wharton School at the University of Pennsylvania concludes that the plan could conceivably cost as much as $1 trillion over the coming decade.
Franklin's quote comes to mind because the central idea of a republic is that the people will act through their elected representatives: the two houses of Congress. That is why the Constitution gives Congress a sweeping array of powers and responsibilities. In this instance, it's clear that, in passing the HEROES Act in 2003, Congress did not contemplate that it was authorizing the President, acting through the Secretary of Education, to broadly forgive hundreds of billions of dollars in student loan debt for thousands of borrowers in the wake of a global pandemic. Congress never held hearings or debated, for example, whether a $125,000 income cutoff is appropriate, or how much debt should be forgiven, or whether other requirements should be imposed in order for people to qualify for debt relief. In a true republic, all of those things would have happened, and the people would have had a chance to be heard, too, by reaching out to their representatives as the proposal worked its way through two houses of Congress, compromises were struck, and amendments were offered before the final bill reached the President's desk.
I know people of good will who have argued both sides of the issue of whether broad student loan relief is a good idea as a matter of policy. I'm more concerned, in this instance, with how the decision was made. If you value the concept of a republic, it's extraordinary to think that a President can commit the government to take on hundreds of billions of dollars in debt with the stroke of a pen by invoking an obscure provision of a law that has never been used for anything remotely resembling the President's sweeping executive order.
In view of this development, would Dr. Franklin think we are keeping a republic?