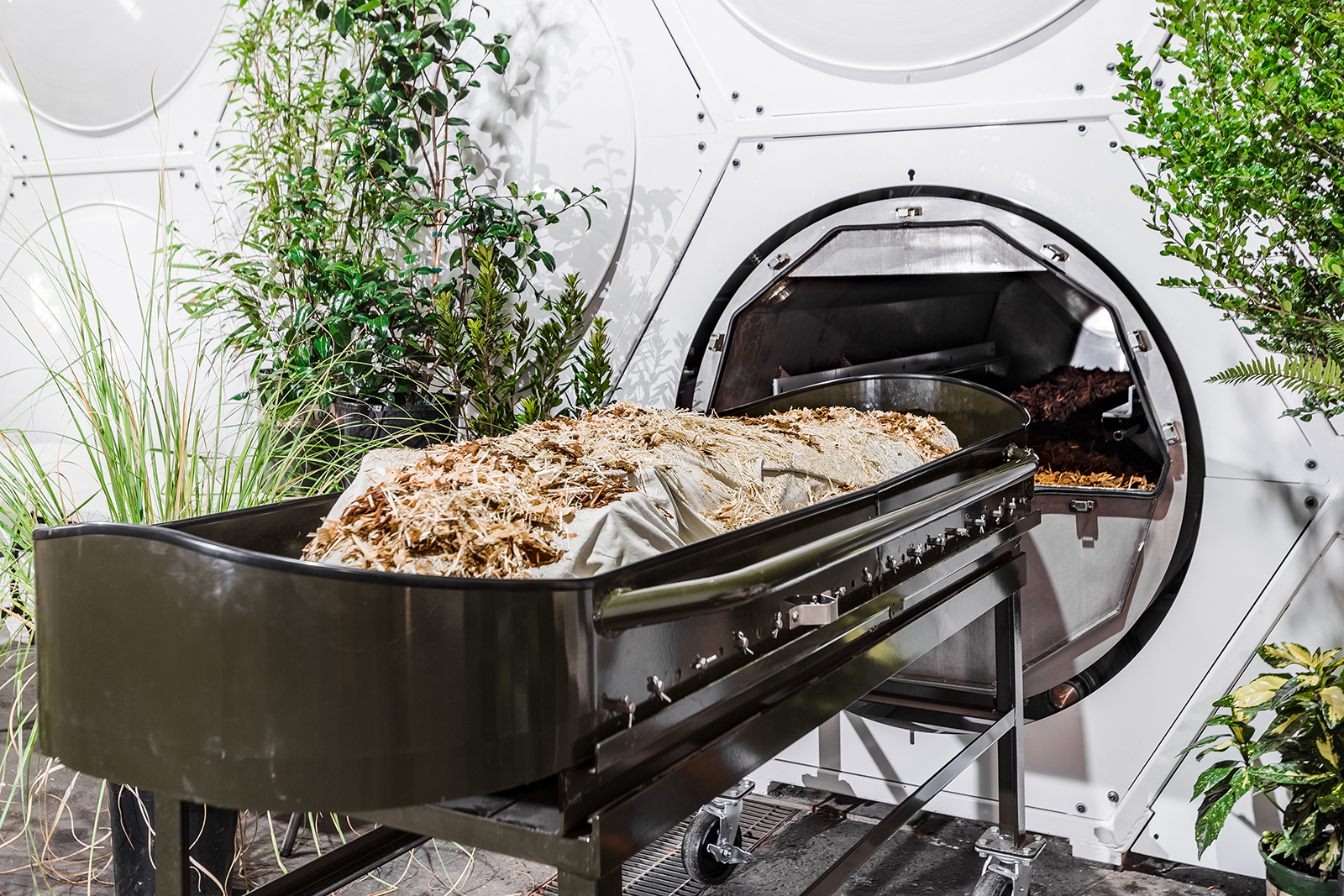 When you get to be a certain age, some subjects begin to have a lot more interest than they would have had, say, 40 years ago. Thinking about what should be done with your mortal remains is one such topic. So it was interesting to read that a few states are beginning to allow human composting–also known by the much more clinical name "natural organic reduction"–as an alternative to the standard burial and cremation options for disposition of human bodies.
So far, the legalization of human composting is limited to Washington, Oregon, and Colorado, which always seem to be among the first states to legislate new approaches in the social arena. It makes you wonder whether legislators and lobbyists in those states sit around brainstorming about possible new laws that will send a jolt through the rest of the country. Washington, Oregon, and Colorado are a kind of holy trinity of experimenters that substantiate the notion that states are the "laboratories of democracy." That phrase comes from Supreme Court Justice Louis Brandeis, who in 1932 wrote in a famous dissent in New State Ice Co v. Liebmann that "a state may, if its citizens choose, serve as a laboratory; and try novel social and economic experiments without risk to the rest of the country." 
In any case, human composting involves a process that speeds up what would otherwise be the natural decomposition of human remains. Recompose, one of the companies that provides the service, describes the process as follows: "After you die, your body will be laid into the vessel onto a bed of wood chips, alfalfa, and straw. Over the next 30 days, everything inside the vessel breaks down thanks to natural decomposition. The soil is removed and placed into a curing bin, where it is aerated for several more weeks. Then, it can be donated for conservation efforts or given back to the person of your choosing." Recompose charges $5,500 for the whole process, which produces a cubic yard of soil.
What to do with a cubic yard of soil that used to be a loved one? You can read about one survivor's story about the composting of her late husband, an organic farmer, and what she did with the soil here. Some people take it all, some distribute it among the friends of the deceased, and some donate it to reclamation projects. Not surprisingly, there apparently is a bit of squeamishness about exactly where the composted soil should go. The Colorado law, for example, prohibits businesses from selling the soil or using the soil to grow food for human consumption. (In the interest of legislative completeness, incidentally, Colorado also bans putting multiple bodies into the composting containers without prior consent from either the deceased or the person who has the right to dispose of the remains.)
Why would someone choose human composting? Recompose notes that it avoids producing the carbon dioxide that is generated by cremation, and some people like the idea of "giving back" and returning to the soil, in the "ashes to ashes, dust to dust" sense. Some religions object, but it's hard to see why anyone would object to giving people another option in the disposition of remains category. After all, "human composting" is basically what happened to countless generations of humans in the pre-burial, pre-cremation days.