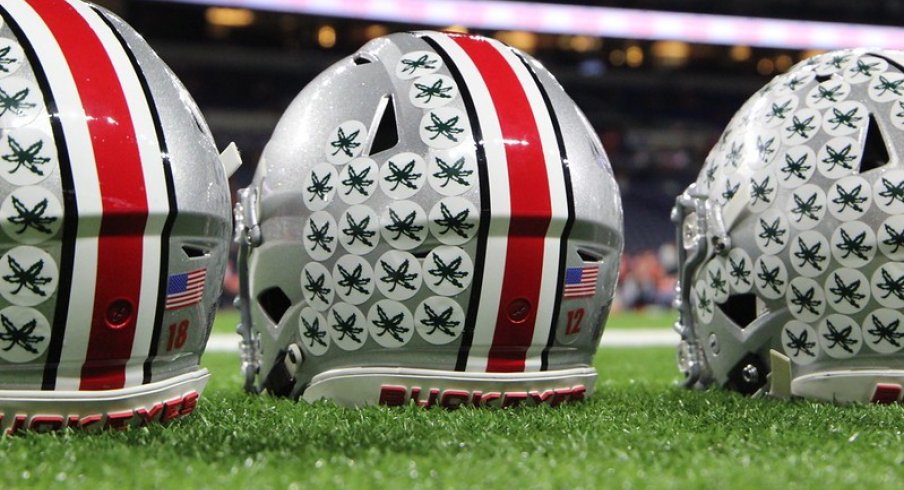 Tonight the Ohio State University Buckeyes play the Alabama Crimson Tide in the College Football Playoff National Championship Game. If you paid attention to the pundits, or the Las Vegas oddsmakers, you would conclude that Ohio State has no realistic chance in this game. In fact, some of the talking heads are saying that Alabama is so unstoppable, so overwhelming, and so unbeatable that the Buckeyes will have to play a perfect game just to avoid getting humiliatingly blown off the field.
Medieval historians might say that the game tonight is as much of an apparent mismatch as the Battle of Agincourt. Fought in 1415, during the 100 Years' War, the Battle of Agincourt pitted a tiny English army against a much larger host of French knights in a battle fought on the French army's home turf. If ESPN had existed in those days, the commentators would all have predicted that the Franch would overwhelm the outmanned English. But King Henry V had a weapon on his side: a positive attitude. As Shakespeare envisioned it, rather than despairing in the face of the overwhelming Franch force on the eve of battle, Henry told his gallant group of men that they should feel lucky to be at that spot in that moment. Henry's stirring speech famously concludes with this passage:
This day is call'd the feast of Crispian.
He that outlives this day, and comes safe home,
Will stand a tip-toe when this day is nam'd,
And rouse him at the name of Crispian.
He that shall live this day, and see old age,
Will yearly on the vigil feast his neighbours,
And say "To-morrow is Saint Crispian."
Then will he strip his sleeve and show his scars,
And say "These wounds I had on Crispin's day."
Old men forget; yet all shall be forgot,
But he'll remember, with advantages,
What feats he did that day. Then shall our names,
Familiar in his mouth as household words—
Harry the King, Bedford and Exeter,
Warwick and Talbot, Salisbury and Gloucester—
Be in their flowing cups freshly rememb'red.
This story shall the good man teach his son;
And Crispin Crispian shall ne'er go by,
From this day to the ending of the world,
But we in it shall be rememberèd—
We few, we happy few, we band of brothers;
For he to-day that sheds his blood with me
Shall be my brother; be he ne'er so vile,
This day shall gentle his condition;
And gentlemen in England now a-bed
Shall think themselves accurs'd they were not here,
And hold their manhoods cheap whiles any speaks
That fought with us upon Saint Crispin's day.
Henry was right. Against all odds, the English won a decisive victory at the Battle of Agincourt, using the power of positive thinking — and, not incidentally, a new weapon, the English longbow — to crush the haughty, overconfident French and rout their army.
If the English could do it, so can the Buckeyes. No foe is unbeatable, and no ESPN commentator is infallible.
What do you say, Buckeye Nation? Let's stay positive and root like crazy for the Men of the Scarlet and Gray to stand toe-to-toe with Alabama and win this game!