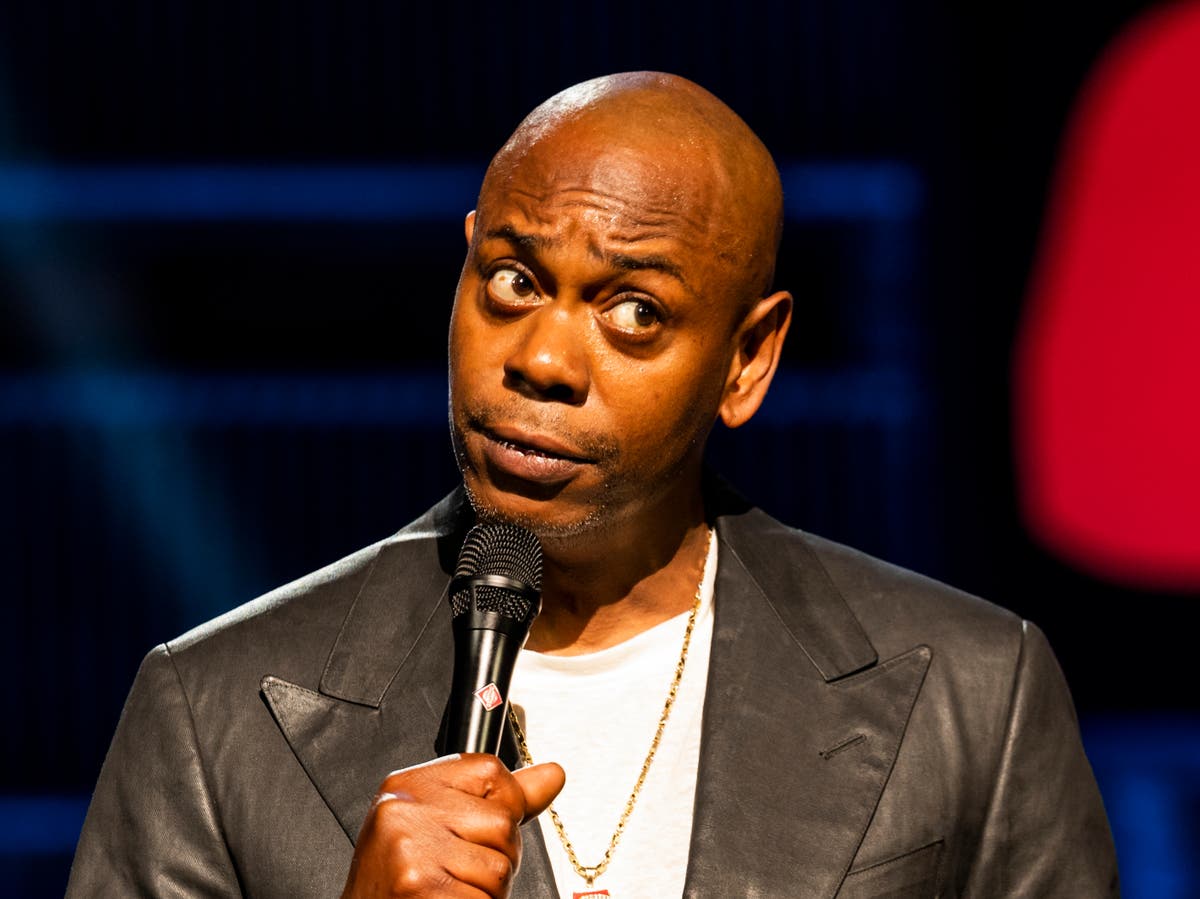 Earlier this week Dave Chappelle was ending a show at the Hollywood Bowl when he was assaulted by a man who came up on stage and tried to tackle the comedian. The attacker, who was armed with a fake gun that contained a knife blade, was subdued by security as Chappelle finished his show. Ironically, during the show Chappelle had apparently just been joking about having increased security in the wake of the Will Smith-Chris Rock-Oscars incident, and Chris Rock–who was at Chappelle's performance–came on stage and jokingly asked Chappelle whether the assailant was Will Smith.
We can tip our caps to Chappelle and Rock for their faithful adherence to "the show must go on" tradition in show business, but the attacks on performers obviously aren't funny. The Hollywood Reporter has published a piece headlined "Nobody's Safe: Dave Chappelle Attack Raises Concerns For Performers" that addresses the incidents that reflect the increasing risks involved in performing in public. The concern is that the invisible but previously respected barrier between the stage and the audience has been breached, and that performers now have to be wary of the possibility of being physically confronted by some lunatic every time they go before the public to do a show. While that is a risk for any live performer, the risk is greater for a comedian, who is up on stage, alone, and might just make a joke that some unbalanced person in the audience finds personally provoking. And the Chappelle incident, coming on the heels of the Will Smith-Chris Rock assault, raises heightened concern that copycats might be lurking out there, ready to charge the stage at any comedy venue.
Chappelle, who is a real pro, issued a statement after the attack saying that he "refuses to allow last night's incident to overshadow the magic of this historic moment."  I hope that turns out to be true, and that performers everywhere continue to perform before live audiences, albeit with enhanced security and greater attention to their safety. There is a certain magic in seeing a live performance that simply can't be replicated in a Netflix special, and I would hate to see that lost. But if these kinds of incidents continue, I wouldn't be surprised if some performers decide that live acts just aren't worth it. In dangerous times like these, who could criticize them for being unwilling to take that risk?