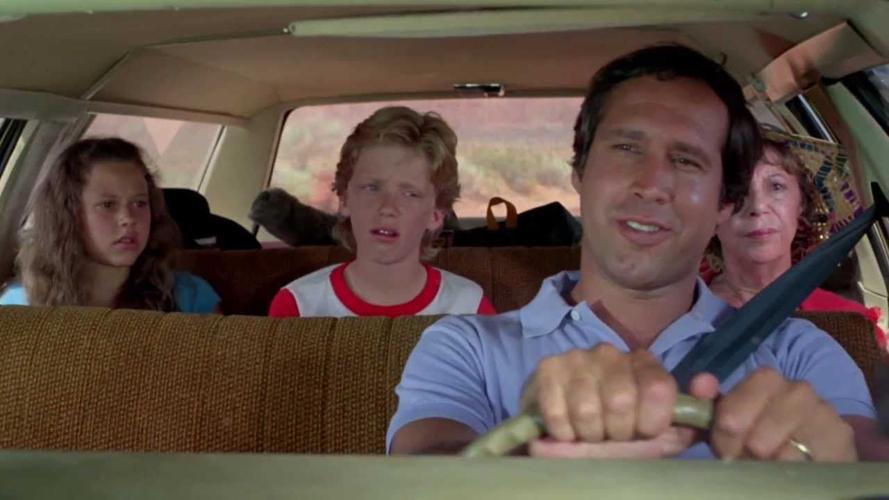 We're just about at the time of year when American families normally would pile into their Family Truckster, hit the open road, and head west, or east, or south, or north for their magical summer family driving vacation. But in Ohio, and elsewhere, gas prices are continuing to climb–raising the question of whether, this year, the Griswold clans throughout the country will be forced to conclude that they just cannot afford those hours in the car.
According to the AAA, the average price for a regular gallon of gas in Ohio is $4.464 (and $5.125 for a gallon of premium). That compares to $3.764 for a gallon of regular a month ago, and $2.887 a year ago. And dire predictions about what lies ahead suggest that in a few months $4.46 for a gallon of unleaded regular may seem like a bargain. CBS News is reporting that commodities analyst Natasha Kaneva, with JPMorgan, predicts we may see a "cruel summer" in which gas prices top $6 a gallon for regular by August. Her research note published earlier this week explains: "With expectations of strong driving demand — traditionally, the U.S. summer driving season starts on Memorial Day, which lands this year on May 30, and lasts until Labor Day in early September — U.S. retail price could surge another 37% by August to a $6.20/gallon national average."
That's the kind of news that makes me glad I walk to work. But the fuel price increases also make you wonder whether many families will be able to afford the classic American driving trip this year. The CBS News article reports that the average American family now pays about $4,800 a year for gas, which is a 70 percent increase from a year ago. How many household budgets can accommodate another 37 percent jump in gas prices, at the same time that costs for food and other staples also are climbing?
At some point that driving trip just becomes unaffordable, and a stay-at-home summer is the only realistic option. That means some American families will miss out on the kids poking and prodding each other in the back seat as the long freeway hours roll by, paying visits to roadside hotels, and seeing cheesy "attractions" like the Corn Palace or Wall Drug. That's too bad, because it means they will be missing out on a classic American experience and a chance to savor the freedom to roam and see different parts of the country at ground level. As the Griswold clan can attest, those traditional family driving trips can be the stuff of which lasting memories are made.