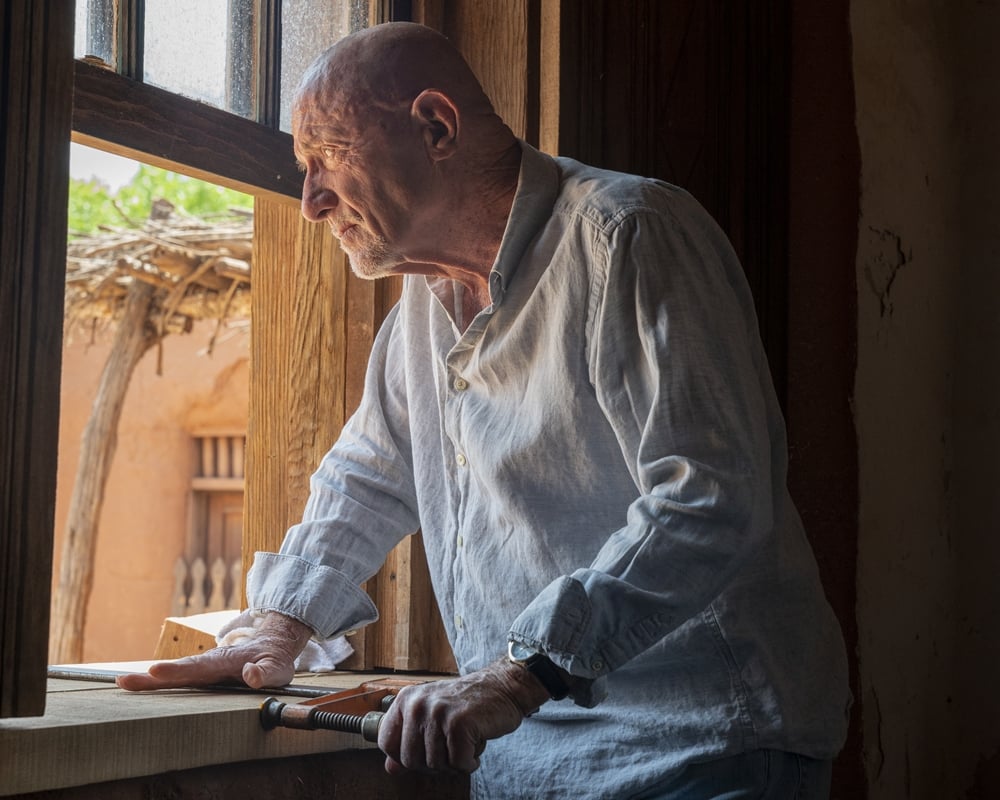 The new season of Better Call Saul is out. We watched the first two episodes of the new season and realized that we had lost track of many of the plot threads in the two years since the last episode of season five of the show was aired. We'd completely forgotten, for example, that Mike put himself in harm's way with neighborhood thugs, got beat up, and then was sent to Mexico to recuperate (and, being Mike, fix a window), and we hadn't recalled all of the nuances of the Mesa Verde/Tucumcari call center plot line, either.
Obviously, we needed to brush up on the BCS characters, so we are going back and rewatching the fifth season to be primed with all of the information needed to enjoy the sixth (and apparently last) season. We briefly toyed with the decision of whether we needed to go back two seasons, or even longer, to fully appreciate what the heck is going on, but decided one season should be sufficient.
This is not a new phenomenon. Whether it is TV shows or books, rewatching or rereading a series has become an increasingly common requirement. It didn't use to be that way, of course; you could watch a new season of Mission Impossible, or Seinfeld, without remembering all of the different episodes from the season before. But with the complex, continuing plotlines that we see in current TV drama and books, rewatching and rereading has become essential, and you wonder if the creators and authors plan it that way. And of course, the very act of rewatching or rereading, knowing what is coming later, gives a different perspective on the characters and their activities. (Rewatching Better Call Saul, for example, makes me continuously shake my head in wonderment at how the savvy, hyper-cautious Gus and Mike ever got taken in by "Heisenberg" in the first place–or, more accurately, in the post-Better Call Saul world to come.)
The Mother of all rereadings will come if George R.R. Martin ever finishes the final two books in the Game of Thrones series. If that happens, I'll probably have to go back to the first book and reread the whole series, just to make sure I'm fully up to speed on everything that is happening in Dorne or the Iron Islands or with the reanimated Lady Stoneheart. But I'm guessing I will enjoy every minute.