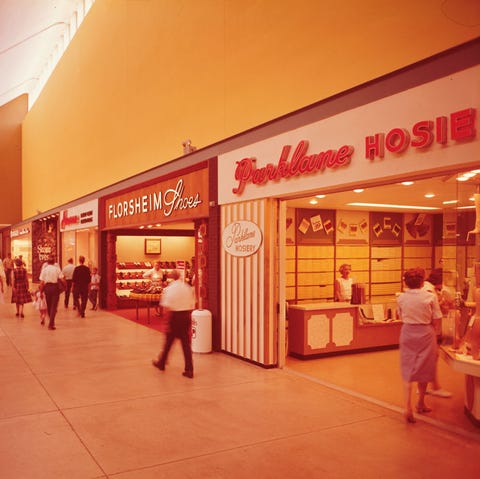 Columbus' local ABC affiliate is reporting that the city has filed nuisance abatement actions against the owners of the old Eastland Mall. The article linked above reports that, in the court action, the city has presented photographs that reflect a property in decline, with accumulated trash, broken windows, crumbling canopies, dilapidated walls, and a sinkhole underneath the parking lot. According to the article, Columbus code enforcement also offered photographs showing people living in tents on the mall sidewalks.
The sad tale of the Eastland Mall is another sign of the end of suburban American mall culture. Indoor malls were a phenomenon that swept the country in the '60s and '70s, putting many downtown stores out of business and shifting retail activity to the 'burbs. Featuring "anchor stores," countless smaller stores, food courts, and acres of parking spaces, indoor malls were generic places where people could shop, retirees could walk to the accompaniment of mall music, and kids who became known as "mall rats" could hang out with their friends.
No one who grew up in the '60s and '70s would have dreamed that their clean, antiseptic mall could turn into a crumbling eyesore, but the handwriting has been on the wall for years now. In Columbus, the travails of the downtown Columbus City Center mall was the canary in the coal mine that showed the indoor mall era was ending. City Center opened with great fanfare in 1989, struggled, and closed two decades later; it was then torn down and became the Columbus Commons greenspace and the location for mixed use developments. Other Columbus malls, like the once-thriving Northland Mall, also have been torn down, and the retail trends have shifted to open air shopping venues, like the colossal Easton Town Center development.
The American economy is vibrant, but ever-changing. The rise and fall of the indoor mall culture is a good sign of that reality.