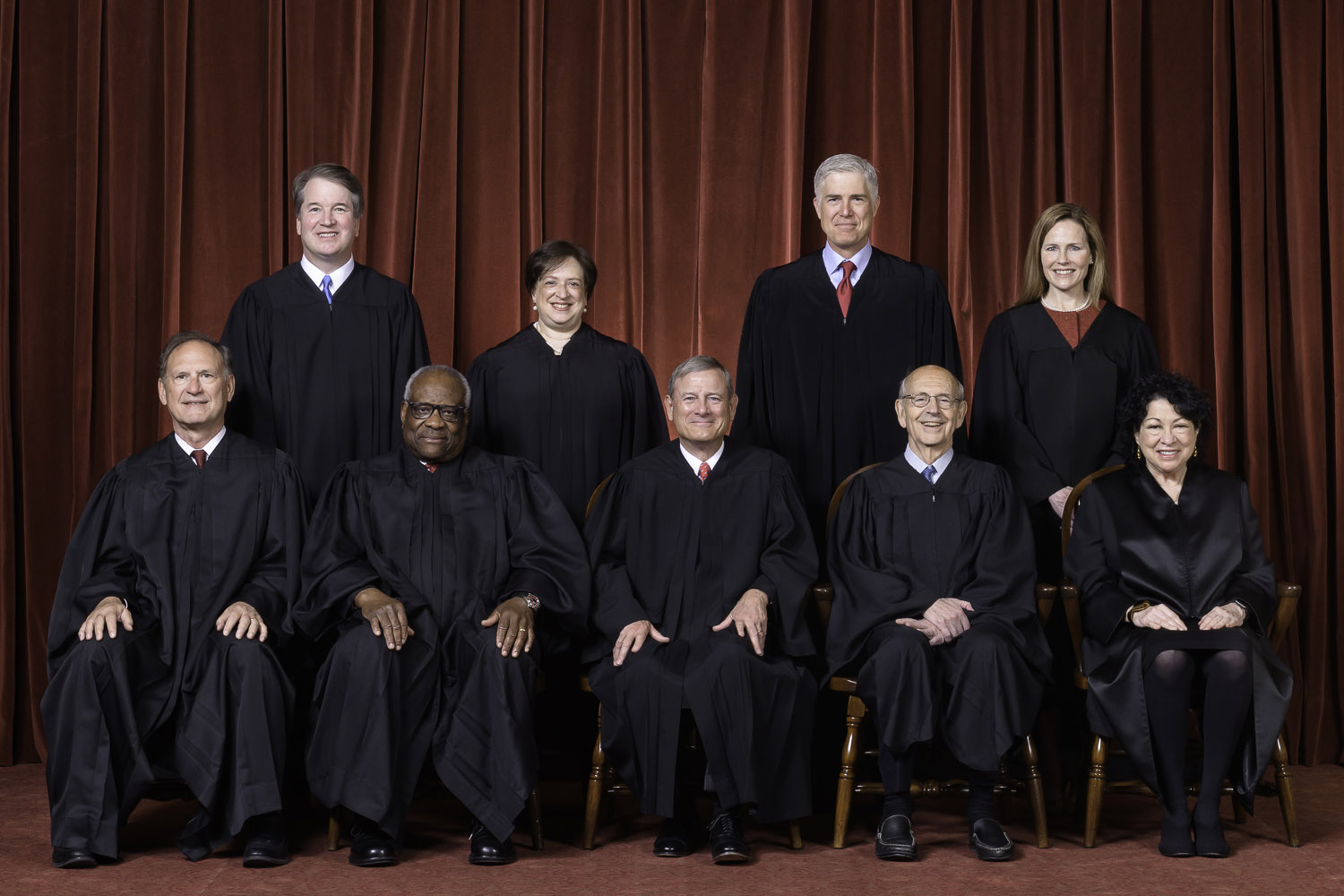 From my perspective, one of the worst things that has happened to our federal governmental system has been the increasing efforts to apply political notions to our federal judiciary. Supreme Court nominations have been politicized for a while–although not for long as you might think; former Justice Antonin Scalia, a conservative stalwart, was confirmed by a unanimous Senate, 98-0, in September 1986–but now circuit court and even district court nominations are being treated politically, too. For example, Law360, which does daily on-line reporting on legal issues, breathlessly reports on how many judges President Biden (and before him, President Trump) is appointing, how many vacancies are open, and similar information, as if the make-up of the federal judiciary is some kind of political horse race.
And to read what some people have to say about the Supreme Court, you'd think that the Court is hopelessly divided along partisan political grounds, and that those Justices in black robes are at each others' throats and at risk of throwing punches and karate kicks.
That's why it's interesting to observe that the Supreme Court has issued a remarkable number of unanimous decisions this term, for a Court that is supposed to be a festering sore of reflexive political division. And as we approach the end of the Court's term, when many of the biggest and most controversial decisions traditionally are announced, the theme of unanimity has continued. That means that the Justices who some would contend are motivated entirely by their political affiliations have somehow managed to set aside their differences and mysteriously reach the same decision on the case presented to them.
The unanimity has occurred in a broad sweep of cases, including cases involving the authority of tribal police, whether there should be a presumption in favor of the credibility of immigrants, cases involving unlawful entry into the United States and an environmental clean-up dispute between the U.S. government and Guam, and cases involving the interpretation of a federal statute involving efforts to block collection of a tax and the scope of an exception to the Fourth Amendment prohibition on warrantless searches and seizures. And just this week, the Court issued another unanimous decision on whether the City of Philadelphia's refusal to contract with Catholic Social Services for the provision of foster care services unless that organization certified same-sex couples as foster parents violates the free exercise of religion clause of the First Amendment.
The issue here isn't whether the Court's decisions are right or wrong on their merits, or as a matter of public policy. The key point is that a Court that is supposed to be on the verge of ideological fisticuffs is somehow managing to reach complete agreement on how to resolve a slew of controversial cases. And people have noticed the many instances of unanimity, and some have wondered whether the Court is trying to send a message to those who view its work in political terms.
Maybe, just maybe, the women and men who make up the highest court in the land are simply acting as impartial, fair-minded judges deciding the cases before them, on their merits and without regard to politics. It would be wonderful if the media, and the politicians, and the pundits and commentators who want to turn the federal judiciary into another political arm of government could just assimilate that reality–but in our current hyper-politicized times, that's probably just too much to ask for. If only they were as objective and fair-minded as our jurists.