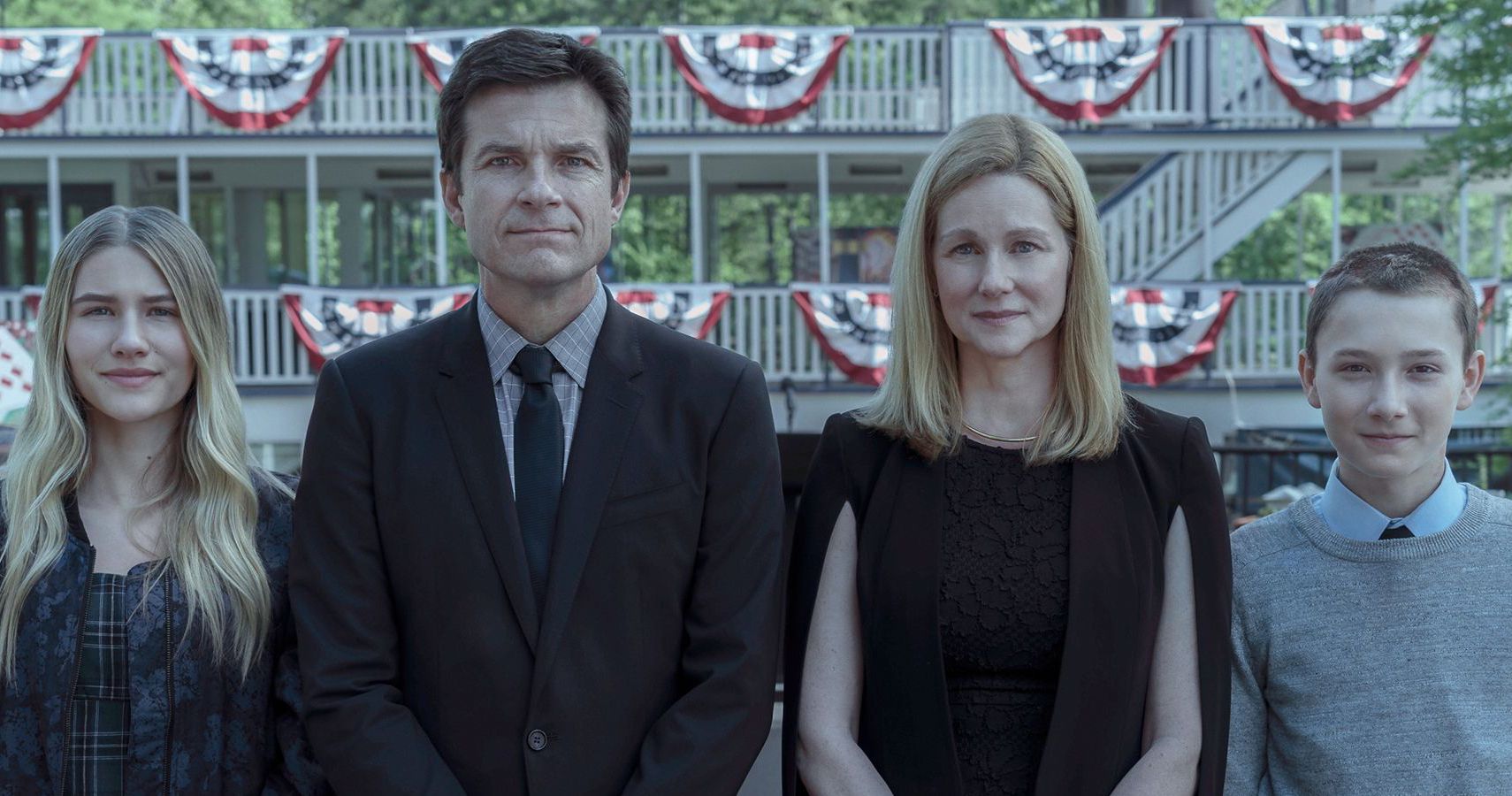 Baseball has its "Mendoza line." That's ballpark slang for a .200 batting average, named for Mario Mendoz, a banjo-hitting shortstop who played in the big leagues decades ago and who frequently failed to reach that line. If you are a professional baseball player, you don't want to be anywhere close to the Mendoza line, much less below it.
On Ozark, Marty and Wendy Byrde have established a parenting version of the Mendoza line–and with each new season they amazingly manage to lower it. Their parenting approach is so pathetically incompetent that they have somehow managed to fall below the pitiful parenting shown by the Donovan clan on Ray Donovan, a show that was the previous frontrunner in the "how not to parent" derby. In fact, the Byrdes make the Donovans look like the fantasy families on Father Knows Best , Leave It To Beaver, or The Waltons.
The Byrdes haven't exactly been great parents before, primarily because their money-laundering exploits routinely put their two kids in great physical peril. In fact, every time the family turns out the lights on their sprawling, window-laden home on the bucolic shores of the Lake of the Ozarks, you expect a truckload of Kansas City mobsters, local opium growers, and Mexican drug cartel members–or perhaps all three, acting together–to drive up, leave every member of the Byrdes riddled with bullets, and firebomb the house for good measure. Carefully providing for your children's physical security is Parenting 101, and the Byrdes have always failed dismally at that basic, threshold step.
Warning: Ozark parenting spoilers ahead!
But this season the Byrdes' parenting has gotten much worse, no matter how many times Marty might plead for the kids to come around for a "family dinner" to enjoy "Mom's chicken." Their smart, bike-riding 14-year-old son Jonah is not only guzzling brewskis on his off-time, he's pedaling away every day to launder money for opium growers. And he clearly hates his mother with a deadly passion and will never forgive her for killing her brother. Jonah hates his mother so much, in fact, that he would rather spend time with an obviously deranged, murderous opium-growing lunatic who wouldn't blink an eye before killing him if she thought it served her interests. Marty's response is to try to get Jonah to come home for family dinners. Wendy still thinks she can command Jonah to do what she wants, and when that doesn't work she concludes that flagging Jonah's money-laundering scheme for the feds is the appropriate parenting response, because it will teach Jonah a valuable lesson and any juvenile conviction will be expunged when Jonah turns 18.
That's not the kind of approach that Dr. T. Berry Brazelton or modern parenting experts would endorse.
Jonah's total estrangement is troubling enough, but in some ways the Byrdes' parenting of their high school-aged daughter Charlotte is worse. Charlotte has totally bought in to the Byrde criminal enterprise. She works at the family-owned casino as a kind of floor boss, she walked out on her SAT exam and has seemingly given up on going to college, and Marty and Wendy casually enlist her to convey threatening messages to her friend who might otherwise rat them out. Wendy evidently thinks it is a good idea to bring Charlotte a big tumbler of bourbon when it's time for a mother-daughter chat. And, worst of all, the Byrdes seated their teenage daughter next to a ruthless thirty-something wannabee drug lord for the Mexican cartel at a restaurant and got to watch as the guy cozied up to Charlotte, slurped oysters with her, and made his disgusting interests all too plain. Any rational parent would have yanked her out of there and run screaming, but Marty and Wendy stoically accepted it because it furthered their long-term schemes.
The bottom line is that, when it comes to parenting, Wendy Byrde is soulless and delusional, and Marty Byrde is able to clinically rationalize pretty much any and every bad thing so long as the family sits down to dinner and he can still believe he's somehow going to be able to extricate his family from the mess that he's made.
The "Byrde line," like the Mendoza line, sets a ridiculously low standard. Ozark should make every other Mom and Dad on the planet feel like Superparents by comparison.