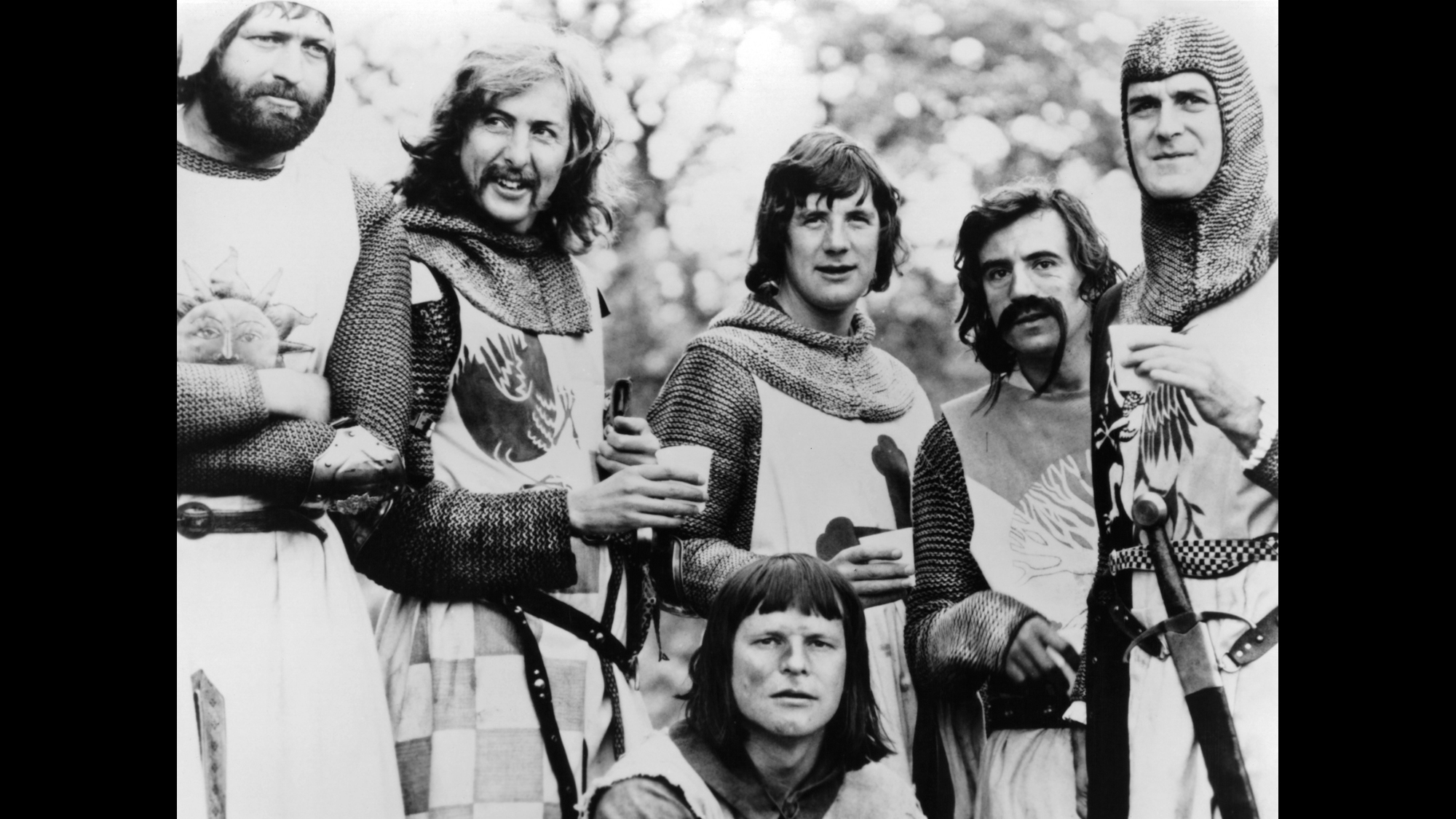 Netflix offers an awesome array of content — including documentaries. If, like me, you are a fan of Monty Python, I recommend tuning in to Monty Python's Almost The Truth, a six-part documentary about the troupe that really bent the comedy arc.
Good documentaries answer your questions. In the case of Monty Python, there are lots of those questions. How did these guys get together in the first place? What caused them to develop such a hilarious, zany, irreverent, subversive view of the world? How did a lone American break into this supremely British group? Who came up with ideas like the fabled Parrot Sketch or the "bring out your dead" scene in Monty Python and the Holy Grail? Why did animation feature so prominently in what they did? Who came up with the great songs, like the ditty about Brave Sir Robin? And how and why did the group spin apart?
This documentary answers those questions. Made in 2009, it featured interviews with the then-surviving Pythoners, as well as comments from other people who were involved and well-known fans of the group talking about what it was like to watch their work. (I recommend fast forwarding through the comments by Russell Brand, who comes across as supremely self-absorbed and irritating.) I particularly enjoyed learning about the early days of the members of the group — including the important role now-forgotten figures like David Frost inadvertently played in the group coming together — as well as the TV and radio shows that influenced them. Later episodes drill down into the Flying Circus years, their battles with BBC censors, their creative process and some of the tensions that drove it, their legendary live performances at the Hollywood Bowl, the making of their films, and ultimately the untimely, early death of member Graham Chapman.
Influential social figures that touched the lives of millions and forever changed the way we think about their idiom — like the Beatles, or Monty Python, or the first cast of Saturday Night Live — deserve this kind of look back after years have passed and their true impact can be assessed with the perspective that only time can bring. Monty Python's Almost The Truth gives you some of that perspective and a peek behind the curtain. It's fascinating stuff.