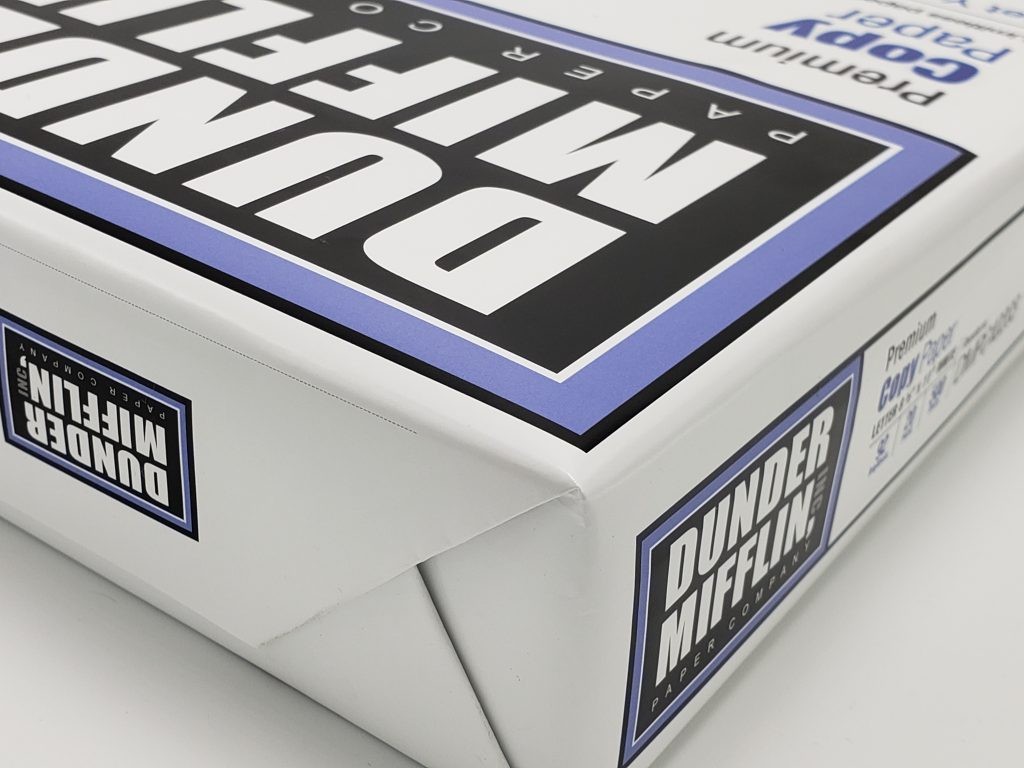 Earlier this week I went to the office. I was working on comparing and organizing and incorporating the contents of two different documents, and I decided that would be easier and more efficient if I would print them out, bring them home, and do the comparison and organization work on paper, where I could lay the documents out side by side.
It's the first time I've actually worked with paper in months, rather than editing and moving things around and cutting and pasting from one document to another on my laptop. When I was working from the office before the shutdown occurred, I was paper-oriented, although I was trying mightily to become more electronic, so as to minimize the need for paper files and storage boxes. But when the shutdown occurred, working on paper really was not an option, so I went full electronic of necessity.
Working with physical documents made me realize that I miss paper. Creating and editing documents on a computer is fine, of course, but there is a tactile element involved in working with paper that you just don't get with a computer. Writing on the paper, drawing brackets and arrows to shuffle content around, crossing out duplicative sections with a definitive flourish, using an actual highlighter with that unique freshly opened highlighter smell, and then crumpling up and discarding the paper with a set shot at the recycling container when the work is done — each act has its own little satisfactions. If I had a spindle, I'm sure I would enjoy folding, spindling, and mutilating, too.
I suppose that, at heart, I'm a Dunder-Mifflin guy.
My return to paper was enjoyable, but it will be brief. The reality is that paper, for all of its pleasures, is just too bulky for remote work, and it's easier, cheaper, less wasteful, and more environmentally friendly to do everything on the computer screen. But I did enjoy my brief return to the paper days.