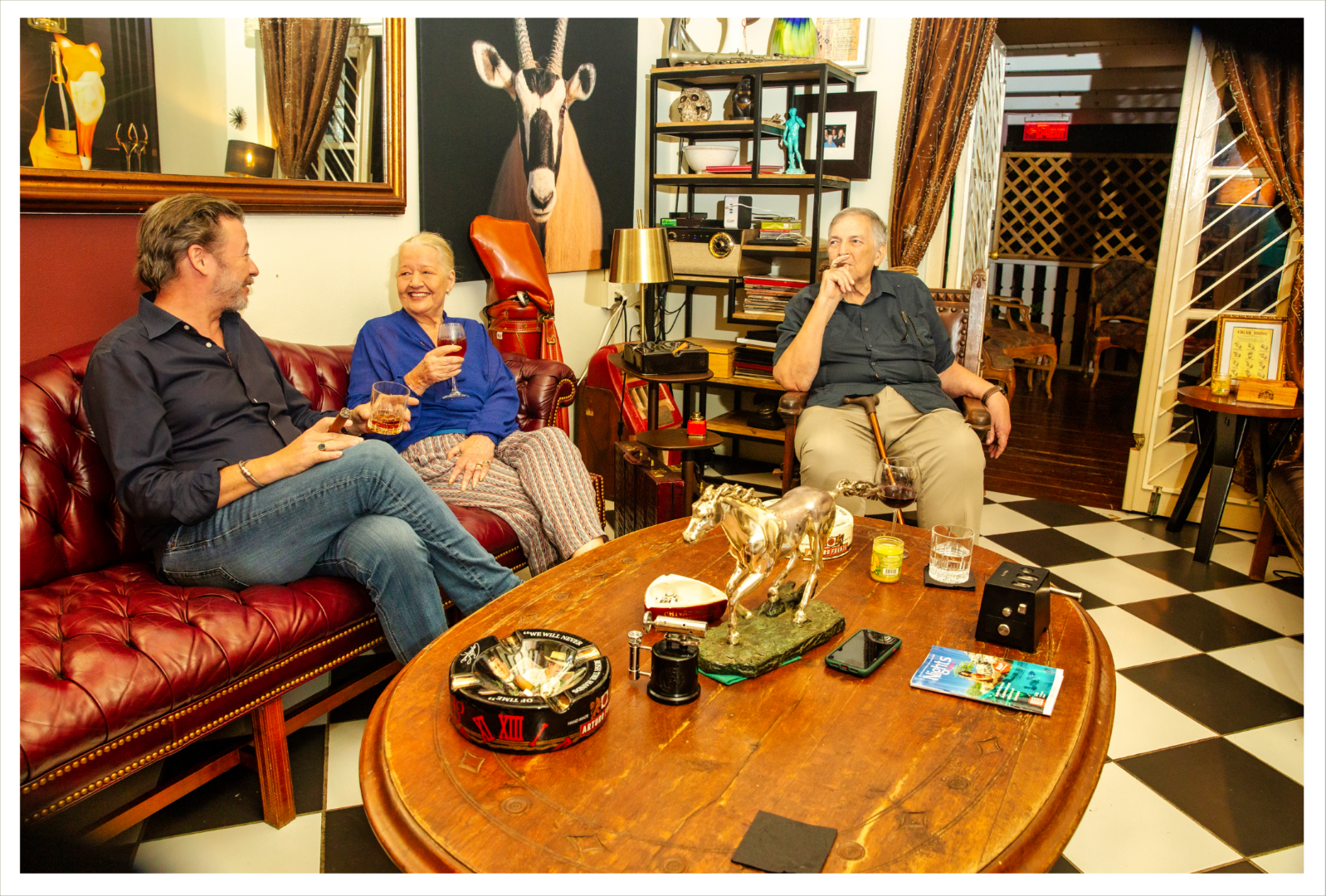 Last night we went to a great restaurant called Papiamento for a terrific dinner, and after dinner we decided to visit Pappa's cigar lounge, named for the cigar-loving patriarch of the clan that owns the restaurant. That's him in the photo above, in the chair facing the camera. While at Pappa's I savored our meal as I smoked a very fine cigar, sipped some excellent port, and enjoying a nice conversation with Pappa, his son, and one of their friends.
Interestingly, Pappa has published eight "rules of etiquette" for people who come to the cigar lounge. They are a pretty good guide for proper conduct, not only in cigar lounges specifically, but in visiting establishments generally:
Don't bring in outside cigars. Customers are expected to support the lounge and not take advantage of the amenities without buying a cigar (or a drink).
Stay out of the humidor and ask for assistance.
Leave the cigars of other people alone.
Don't stick a cigar from the humidor up to your nose, in the event you decide it's not the right cigar for you.
No trash talking, no religious discussion, and no politics.
Don't wet the cap of the cigar before cutting it, so as to keep the cutter sanitary.
Watch your ashes to avoid accidents.
Don't expect freebies, because Pappa's is "a big boys' room."
When you think about it, the eight rules all boil down to having respect for an establishment and its owners and acting accordingly. We scrupulously complied with the rules (especially rule no. 5, which is a challenge for many people these days) and enjoyed a very pleasant, wide-ranging conversation that touched on David Bowie, Salvador Dali, The Cabinet of Dr. Caligari, the guitar playing of George Harrison, the World Cup final, the history of the restaurant, and other interesting topics. The world would probably be a more pleasant place if everyone follow Pappa's rules.