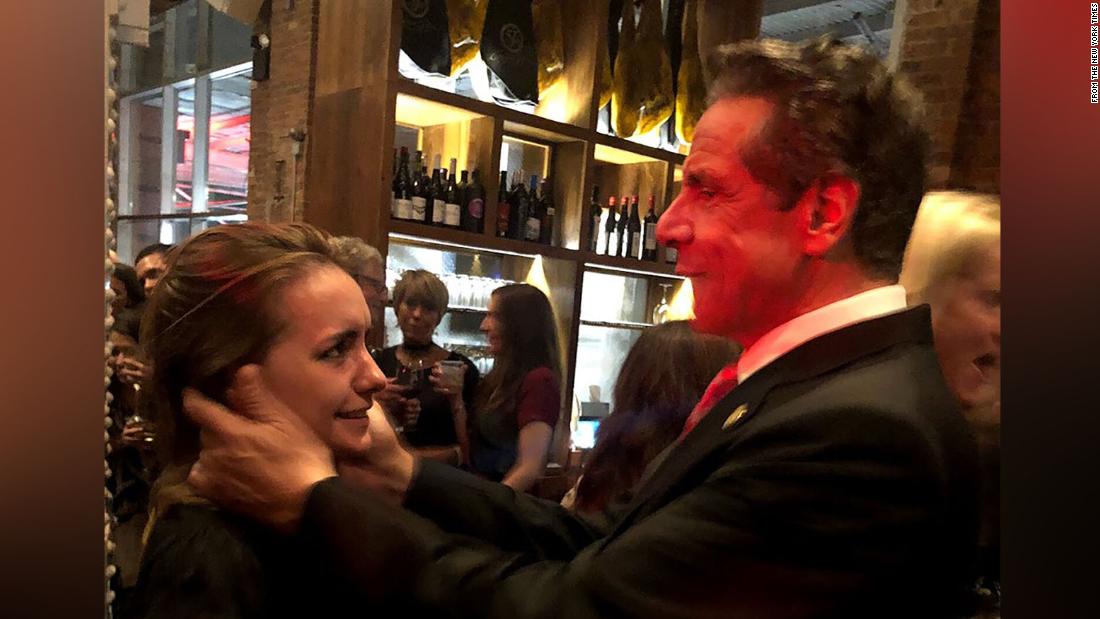 New York Governor Andrew Cuomo is dealing with the fallout of a devastating report released by the New York Attorney General's office that found that he had sexually harassed at least 11 women and that his office featured a "toxic culture" of fear and intimidation. Cuomo responded to the report by saying that he "never touched anyone inappropriately or made inappropriate sexual advances." He says the report is inaccurate, biased, and the product of politics, and so far he has rejected countless calls–ranging from President Biden to multiple officials within the New York state government–that he resign from office.
Cuomo's lawyer prepared and released an 85-page response to the Attorney General's report. One of the interesting things about the response is a section with "eight pages with photos of the governor hugging various people, and another 15 showing hugging involving political figures including President Joe Biden, Vice President Kamala Harris, former Presidents Barack Obama and George W. Bush, and Hillary Clinton, the former secretary of state and U.S. senator from New York." (You can read Cuomo's statement about the Attorney General's report and find his 85-page response here.) The response document explains, at page 5, that Cuomo "has hugged or kissed male and female members of his staff, Al Gore, Bill Clinton and Hillary Clinton, Andrea Stewart Cousins and Carl Heastie, as well as constituents he meets on the street, and family and friends, as has been well documented." The response contends: "The Governor's conduct in this regard is unremarkable: Democratic and Republican politicians, male and female alike, use handshakes, hugs, and kisses to connect with others."
In short, politicians routinely invade the personal space of everybody, male and female, so what's the big deal? The implication is that such unwanted contact is not harassment, it's just the reality of how politicians generally behave.
Of course, not every politician engages in serial hugging, kissing, and touching. When I worked on Capitol Hill, my boss, Congressman Chalmers P. Wylie, was a very proper person who never, in my personal experience, did anything more than give a good firm handshake for a "grip and grin" photo with constituents. And while other politicians seem to crave close physical contact–you can find lots of photos of President Biden awkwardly touching people, for example–the fact that other politicians don't recognize boundaries doesn't excuse Cuomo's behavior. More importantly, can anyone really doubt that the power relationship allows politicians like Cuomo to behave as if the normal rules of interpersonal conduct don't apply to them? If you look at the photo above, it's hard to believe that any normal person would hold someone's face in that way, and then not recognize from the woman's facial expression and obvious discomfort that the contact was unwelcome–and upsetting. But that's not how the "personal touch" politicians are wired.
We'll have to see what happens with Governor Cuomo and any litigation that might result from the Attorney General's report and other apparently ongoing investigations. But maybe his "everybody does it" defense might actually cause people to take a closer look at handsy politicians and bring an end to their hugging, clutching, shoulder-grabbing, close-talking invasions of personal space. Politicians really need to learn to keep their distance.