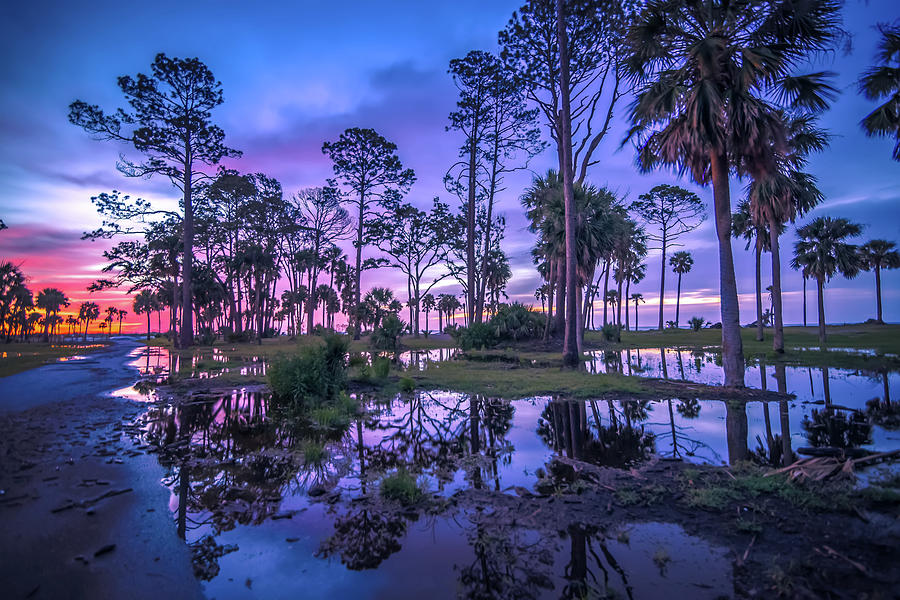 Over the weekend the Democratic National Committee voted to make some dramatic changes to the party's primary election calendar for 2024. It will mean a significant shift for those of us who expect to see the first battles in the Iowa caucuses and the New Hampshire primary, but there are still some issues to be addressed.
Under the new schedule, the Iowa caucuses would be replaced by South Carolina, which would have the first primary on February 3–so instead of wintry scenes in Iowa, we may see a Palmetto State scene like the one shown above. The calendar for the rest of February would feature New Hampshire and Nevada on February 6, followed by Georgia on February 13 and Michigan on February 27. The changes–which were was approved over the vigorous protests of Democrats in Iowa and New Hampshire–were a conscious effort to move up the primaries in states that are more reflective of America's diversity. They also are viewed as helpful to the renomination of President Biden, should he decide to run again.
The new plan will be revisited as the expected primary dates draw nearer, and will face some hurdles. New Hampshire Democrats say the timing of their primary is controlled by state law and New Hampshire Republicans, and the state will probably hold its first in the nation primary whether the DNC likes it or not. The DNC responds that, if New Hampshire tries to jump the line, it will be subject to punishments, like the loss of delegates. In addition, candidates would be barred from campaigning there–raising the question of "what if they gave a presidential primary election and nobody came?" Another challenge is that the Republican primary calendar currently will follow the old model, with the Iowa caucuses first, followed by New Hampshire primary–thereby raising the concern that some states may have to pay for two different primary elections on two different dates.
The DNC's changes to the primary calendar make a lot of sense to me; I never understood why Iowa, with its weird caucus system, had such a prominent role in the presidential election process in the first place. I'm particularly glad to see that the plan would move up voting in Georgia and Michigan, which have become important "battleground" states in the recent elections. Why not have early primaries in states that the candidates will actually visit when the general election rolls around?
Not surprisingly, the decisions about where and when to hold the first primaries are about politics–and also money, with states jockeying for early positions because they know it will produce radio and television ad buys, hotel reservations, and media attention for their states. But there is no reason the order of primaries should be set in stone. Taking a fresh look every once in a while is a good idea.