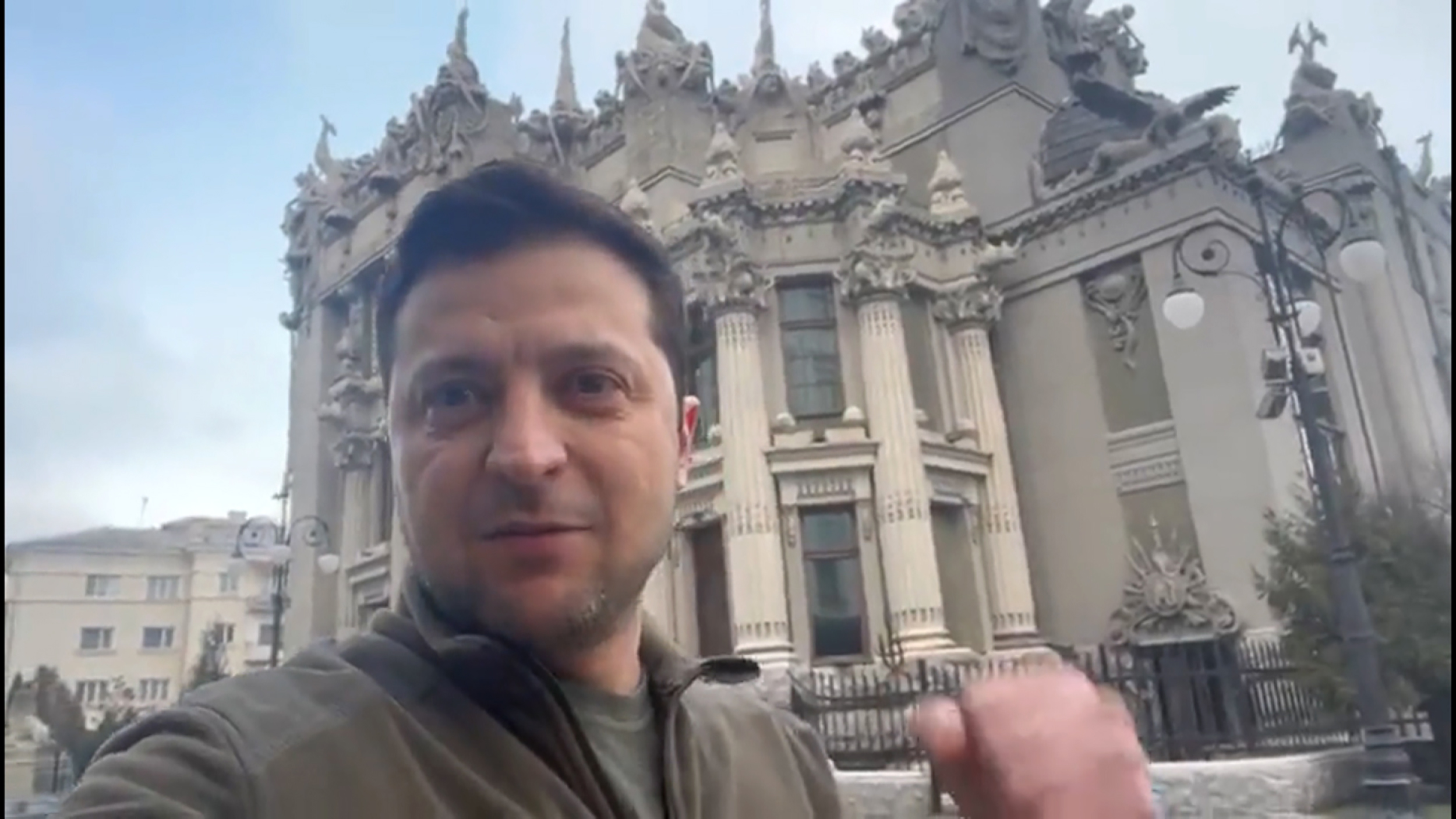 Like everyone else, I have been following the events unfolding in Ukraine, and hoping like crazy that the courageous Ukrainians continue to stand up against the Russians and make them pay for starting a brutal and totally unnecessary war. In the fog of war you never know what is actually happening, but it looks like the Ukrainians, and their President, Volodymyr Zelenskiy, are putting up a fierce fight–according to some reports, at least, much more fierce than Vladimir Putin and Moscow expected.
I'm also fascinated by the new issues that modern technology are introducing to the harsh realities of war. Two stories in particular are helping to illustrate how the internet is changing the paradigm in ways that Sun Tzu, von Clausewitz, General Lee, General Patton, and other experts on war could never have anticipated.
First, consider Ukraine's President. He has been extraordinarily deft in using modern communications tools to rally his citizens and his troops, using his cell phone and other technology as a kind of tactical device. After the fighting began, President Zelenskiy made a broadcast, using his cell phone, in which he was posed in front of a notable landmark in Kyiv. In the screen shot above, Zelenskiy looks like a guy taking a selfie on a visit, but his broadcast had an important point: refuting Russian propaganda that he had fled the capital. Zelenskiy's immediate, selfie response exposed the propaganda as fiction, undercutting Russian credibility (to the extent there was any) and fortifying the resolve of Ukrainians who saw with their own eyes that their leader was standing firm. Zelenskiy, who was an entertainer before becoming President, clearly has a command of modern technology and an intuitive understanding of how it can be used to his advantage. His videos make Zelenskiy look like the future and Putin look like a Cold War relic–which he really is.
Second, consider the many reports that, as they invade, sex-starved Russian troops are using the Tinder apps on their cell phones to try to line up liaisons with Ukrainian women. And consider further the contentions by some that, knowing of the Russian practices, Ukrainian intelligence operatives are posing as women on Tinder and other social media apps to gather useful information on where the Russians are, how they are equipped, and where they are heading. Thanks to the lack of discipline of Russian troops and the anonymity of some social media apps, Ukrainians can collect real-time data about troop movements–the kind of information that is extraordinarily valuable in any war.
One admonition in the United States during World War II was: "loose lips sink ships." The new saying might be "Tinder apps help lay traps."
Whatever may happen here, war will never be the same.