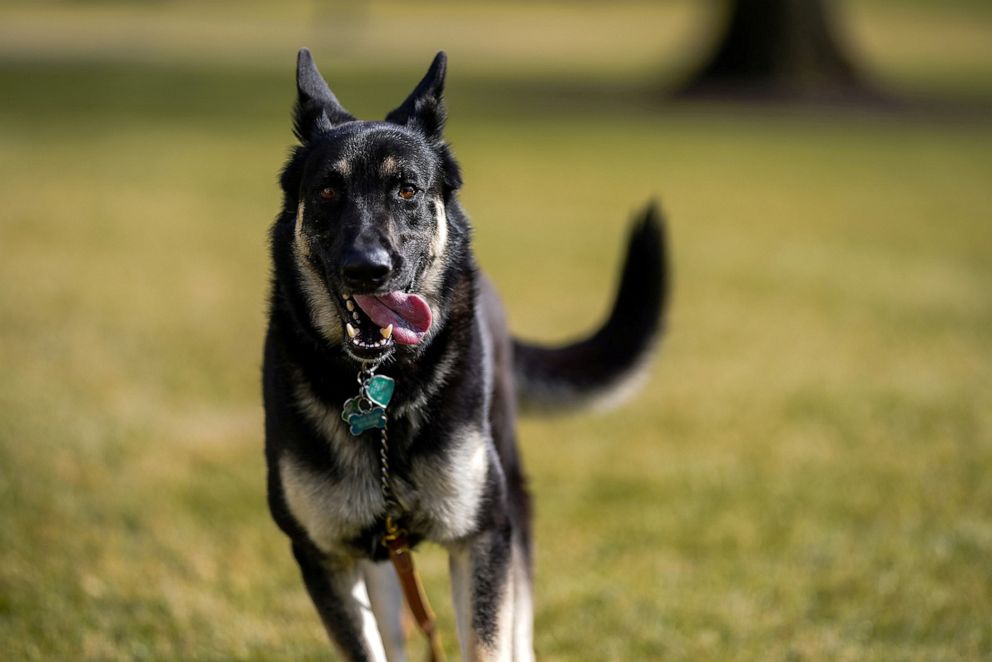 Poor Major Biden.
The three-year-old German Shepherd has been sent from the White House back to the Bidens' home in Wilmington, Delaware after a recent incident where the dog bit the hand of a Secret Service agent. The Secret Service said the injury was "extremely minor" and "no skin was broken." However, some anonymous White House sources — there apparently are anonymous White House sources about everything, even dogs — said that Major also has been having issues with aggressive behavior, including jumping up on people, barking, and charging at White House staff and security. In a recent interview the First Lady said she has been focused on trying to get Major and the Bidens' other dog, 13-year-old Champ, settled since the Bidens moved into the White House. She noted, for example, that the dogs have to take an elevator and have a lot of people watching them when they go out on the White House South Lawn for exercise.
I feel sorry for Major and other White House dogs, because the White House has got to be a tough environment for a dog. There are strangers coming in and out at all hours, and lots of people feeling stress and pressure–including, at times, the President and First Lady. Dogs are sensitive beings, and I'm sure Major feels the increased stress levels and is unsettled by all of the new faces. At the same time, if Major is nipping, jumping up, barking, and charging people, that poses a tough predicament for the Bidens, because dog misbehavior can escalate. You'd like to have your dog around, as one of the members of the family, but you can't run the risk of the dog jumping up on a foreign dignitary or a member of Congress or the Cabinet, or really biting someone and doing some damage. And if the dog is barking and charging people, that's got to be really tough for White House staffers, who can't be sure whether Major is going to be a good boy or a growling threat the next time they see him in one of the White House hallways or the Oval Office.
Sending Major back to Delaware seems like a sensible approach to the problem and a good way to keep Major's minor incident from becoming a real major problem.