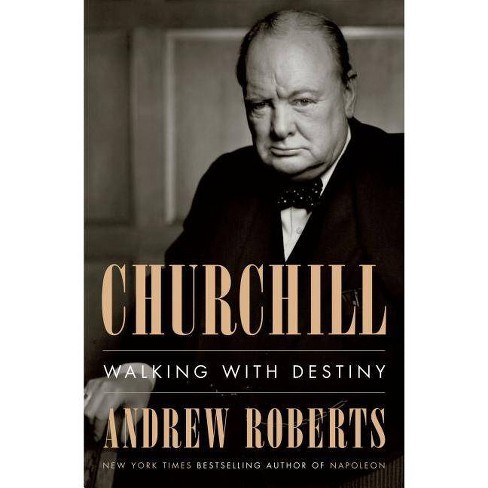 I've just finished Andrew Roberts' titanic Churchill: Walking With Destiny, about one of the leading historical figures of the 20th century. The 1,000-page volume, published in 2018, draws upon recently released historical documents to trace Winston Churchill's life in exacting detail, from his early childhood and painful desire to be loved and respected by his father–something that never happened, sadly–through years of turmoil, disaster, and triumph. It's a fascinating tale of a colossal figure who first came to prominence in the high Victorian era, at the apex of the British Empire, saw Great Britain and its empire fight two world wars, witnessed the dissolution of that empire, lived into the era of the Beatles, and was celebrated with one of the largest state funerals ever given to a non-royal Brit.
Roberts' book is a compelling read about a fascinating individual. Churchill was a well-rounded figure, with many virtues, and a lot of flaws, too. He was a glory hound in his early days, and his love for the British Empire brought with it a benighted attitude about race and people in the Empire, as well as a belief in the superiority of the British approach that caused him to accept risks that shouldn't have been accepted. On the other hand, he was extraordinarily hard-working, brilliant, a gifted writer, a great wit, a compelling speaker who turned many a memorable phrase, and the unyielding leader whose fight and pluck and rhetoric stiffened Great Britain's resolve and kept it in the war when it faced the German war machine, alone, during the dark days of World War II.
One of the book's themes is that, for all of his brilliance and self-confidence, Churchill was someone who could learn from his many mistakes, rise above them, and–crucially–identify and assimilate changes to his world view that allowed him to avoid repeating them. Churchill's advocacy of the bloody, ill-fated and ultimately disastrous Dardanelles expedition in World War I could have sent a lesser person slinking off to a life of obscurity, and it haunted Churchill, and was repeatedly mentioned by his adversaries, even when Churchill began serving as Prime Minister in 1940 after the fall of France. But Churchill didn't let that colossal failure forever cripple his career; he learned from it and other errors and ultimately profited from the very hard lessons it taught. Churchill's approach to his stout-hearted service during World War II was strongly informed by those lessons and his prior experiences–good and bad.
I've been reflecting on Churchill and that important element of his personality these days, when we have seen the United States take a huge black eye with its inept, disastrous, and humiliating failure in Afghanistan. Obviously, many mistakes were made, and there is plenty of blame to go around for all of the four Presidents, and their administrations, who contributed to the Afghan debacle. But the key point now is how to react to those obvious mistakes. Those of us who lived through Vietnam feel like we've seen this show before, and now wonder whether our country will ever learn. Will we finally focus our attention–and treasure, and finite resources–on the matters that are truly essential to our national security? Will we resist future temptations to try to build mini-Americas in faraway countries with radically different cultures and perspectives? Will we be able to recognize and avoid "mission creep," identify the policies and institutional processes that produced the Afghan fiasco and change them, and actually hold accountable the incompetent people who failed to do their job and, in the process, put thousands of people at risk and cost us billions of dollars in equipment and money and a considerable part of our national reputation?
What has happened in Afghanistan is an embarrassment and an epic failure that featured countless mistakes and misjudgments. Having read Roberts' biography, I'm convinced Churchill would have learned from those errors and recognized how to avoid them in the future. Can our country do the same?