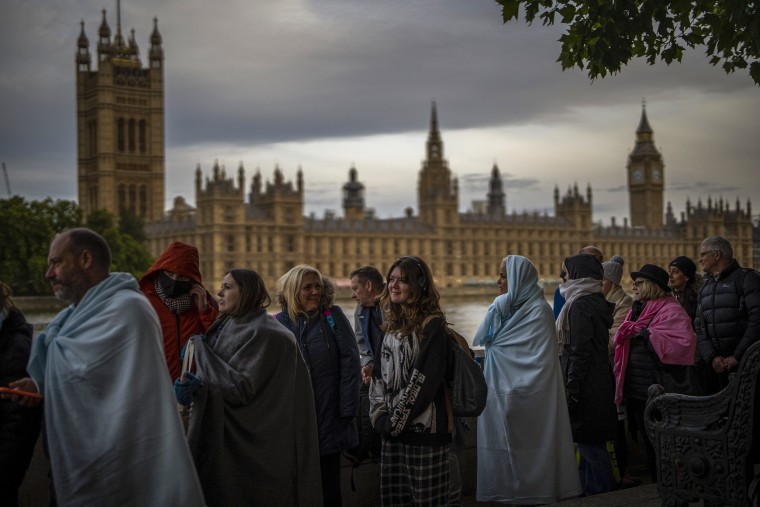 Something pretty extraordinary–by modern standards, at least–is happening in the U.K. Thousands of Brits, from sports stars like David Beckham to the common folk, are lining up to wait for hours to file past the casket of Queen Elizabeth as she lies in state.
The lines are so tremendous that the BBC is writing articles about them, and the British government has established a live "queue tracker" on YouTube so that people can keep tabs on the line as it snakes past landmarks like the Tower Bridge and the Houses of Parliament to Westminster Hall. The maximum length of the line is 10 miles, and the government is warning people who would join the line that they will have to wait, and stand, for hours, without a chance to sit down. People are flocking to join the line, anyway.
We're used to seeing people leave flowers and notes at places when a well-known person dies, but this situation is different. The people waiting in this colossal line are spending their precious time and voluntarily inconveniencing themselves to pay their personal respects to the Queen. Those of us who don't quite get the British monarchy have to admit that, in the modern era of frequent self-absorption, this demonstration of devotion sends a powerful message. The British people are voting with their feet, with their hearts, and with their time. It's an impressive testament to their love for someone who sat on the throne for 70 years.
It makes you wonder: would the death of any American figure provoke this kind of showing? I can't think of one, can you?