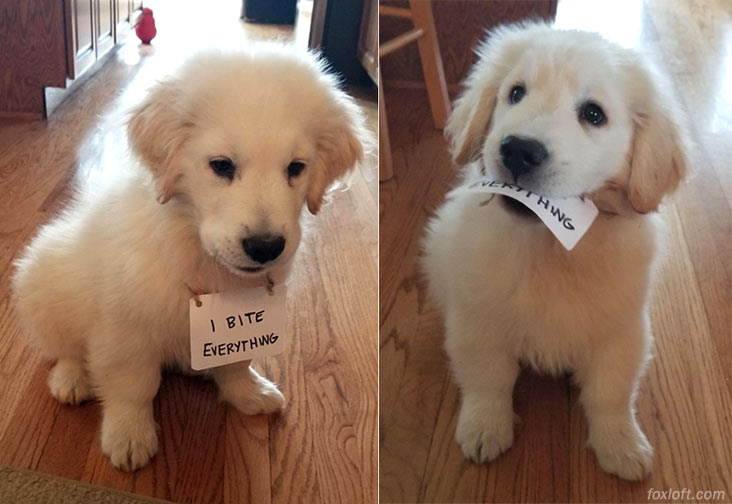 Anyone who has a dog in the family knows that they are uniquely sensitive to their human companions. It's a trait that has been developed over thousands of years of serving as "man's best friend." So, it shouldn't come as a surprise to anyone that when dogs misbehave, the root cause may lie, at least in part, in the behavior of their human friends.
A recent study of thousands of dogs in Finland uncovered clear statistical connections between "bad dog" behavior and certain elements of the dog's home life. The study found that canine misconduct like obsessive chewing, compulsive barking or whining, and pacing are all associated to some extent with the dog's owner and environment. First-time dog owners are 58 percent more likely than experienced owners to have dogs that act out in such ways, and factors that contribute to dog stress–like not getting enough exercise, or being part of a large family where there is a lot going on at all times–also are associated with such unwanted repetitive behaviors. In addition, the study found that certain dog breeds are more prone to such conduct than others.
None of this should come as a surprise. Part of the reason first-time dog owners often struggle is that they don't fully understand what having a dog in the family really requires–in terms of attention, exercise, and other time commitments. Dogs that aren't getting the love and attention and play and walks they need are more likely to act out in a way that demands attention, by barking at every noise or chewing shoes or some other misbehavior. When the owner reacts to the barking or chewing, and gives the dog attention or takes it for a walk, the dog realizes their technique worked, and the behavior becomes engrained.
Dogs and humans have a symbiotic relationship, where one affects the conduct and mood of the other. Good dogs have good owners who make sure that their furry friends get plenty of exercise, love, and attention, and the dog's behavior reflects that. People whose dogs are acting out should take a look in the mirror and think about whether their actions aren't contributing to the problem. Barbara Woodhouse famously wrote about "no bad dogs," but that doesn't mean there are no bad dog owners.